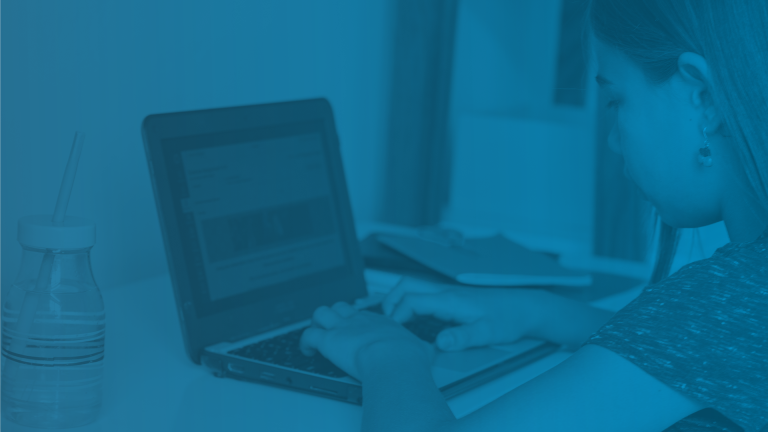 3 Tips for Embracing Technology to Support Student Success.png
As technology continues to play an integral role in our everyday lives, the need to embrace its presence in the classroom is more important than ever before. Even with the return to in-person learning, the continued use of technology in K-12 education supports innovative pedagogical strategies that prepare students for 21st-century skills. With the right approach, technology can act as a bridge to help connect teachers and students, creating an environment of collaboration and consistency. 
Here are three tips for embracing technology in student-centered learning:
#1 Bring Everyone Together on One Platform
Creating a familiar environment with a Learning Management System (LMS) is an important first step in creating meaningful learning experiences. Additionally, having a single source for all digital curricula, content, and tools is a great help to teachers who often have limited time and resources. An LMS can be set up for both synchronous (real-time) and asynchronous learning. Both methods keep the learning flowing, allowing students to exchange feedback with peers on assignments, get personalized feedback from teachers, and participate in virtual discussions at their own pace.
#2 Fuel Personalized Learning with Assessment Data
Once assessment data is collected, and teachers clearly understand individual student needs, that data can be brought to life with learning tools like an LMS that allows teachers to personalize the learning cycle and ensure every student is met where they are. Integrating an assessment management system (AMS) with an LMS will also allow teachers to quickly identify areas of need and provide timely interventions. By utilizing this real-time formative data, teachers can develop targeted learning plans to help set all students up for success, and schools can make more informed decisions to better meet students' needs. 
#3 Create Connection Beyond the Classroom
We are all in this together—teachers, students, and parents—and technology is the vehicle that makes it possible. The continued use of technology means students stay engaged, parents stay informed, and learning can continue amid disruption. Using a combination of an edtech ecosystem and parent-friendly mobile apps, schools can promote communication and engagement that drive positive student outcomes. Beyond day-to-day communication, building meaningful relationships with students and families improves morale and provides a solid foundation for learning outside of the classroom. Knowing that learning doesn't stop when the school day ends, it's important to ensure students receive the continual support they need to succeed.
Preparing students for the digital world starts at school. 
Now that connecting beyond the classroom is easier, there's no going back. In many ways, education has evolved and given way to a more thoughtful approach to intentionally designed digital learning. This shift has reinforced the idea that technology can and should serve as the foundation for schools and districts to scale upon, as it provides equitable access to quality teaching and learning. But true equity is achieved when students can learn at their own pace and educators have the tools and instructional methods to support personalized learning. To achieve this, educators must have access to tools to provide a consistent, familiar "digital classroom" that is accessible whenever, wherever students are ready to learn.
Related Content
MeasuringWhatMattersSOA.png

StrikingtheRightBalance.png

WhatisAndragogyThe AdultLearningTheory.jpg