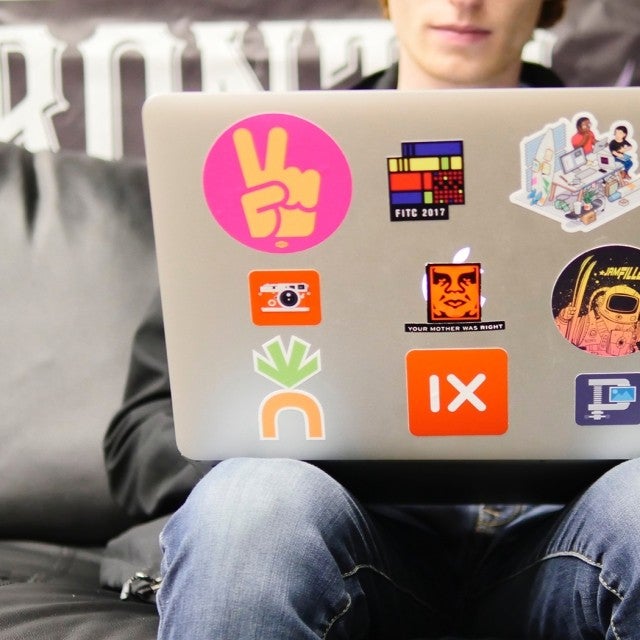 I was really excited about the opportunity to insert messages at the place where people need help—that in the right place, at the right time.
Instructional Designer, San Diego State University
Make navigating technology a breeze.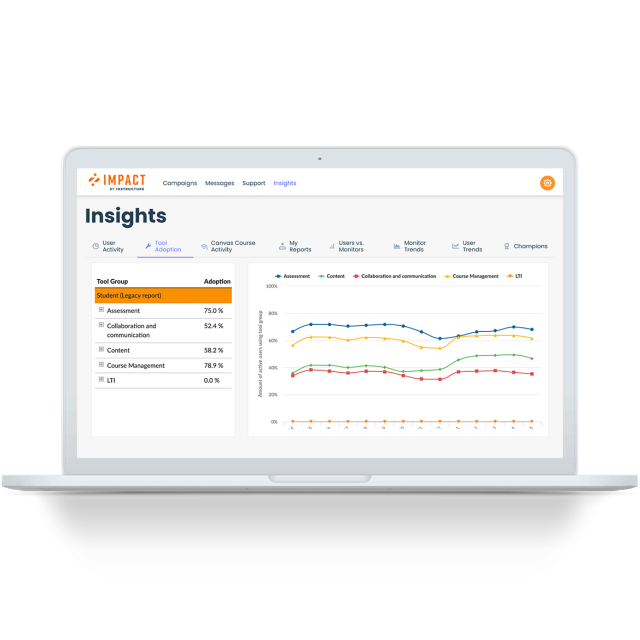 Measure the impact of edtech
School districts put a lot of effort into onboarding, training, communication, and support, but are often challenged to measure their effect on technology usage. Impact provides insightful dashboards and dynamic reporting that shows exactly which features are and aren't being adopted and by whom, so administrators can provide targeted outreach and resources.
0
Drive action with in-app messaging
Increasing technology adoption starts with making users aware of the tools available to them and how these tools can help improve teaching and learning. Reach students and teachers through targeted in-line messaging to communicate and guide them through tasks.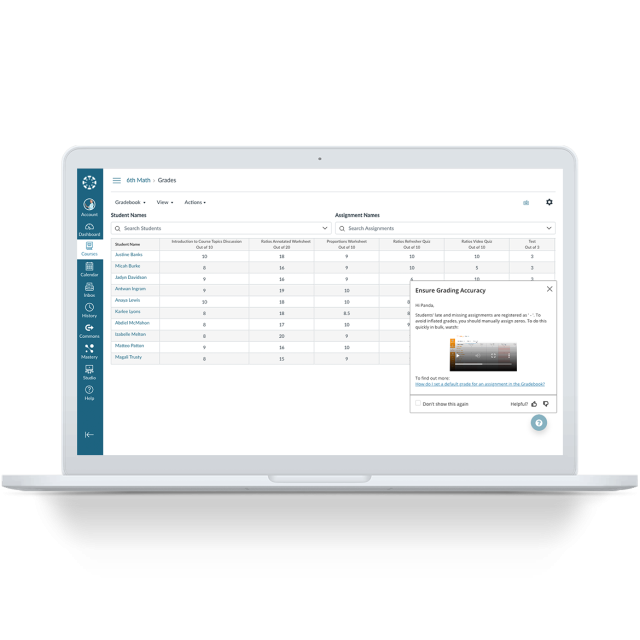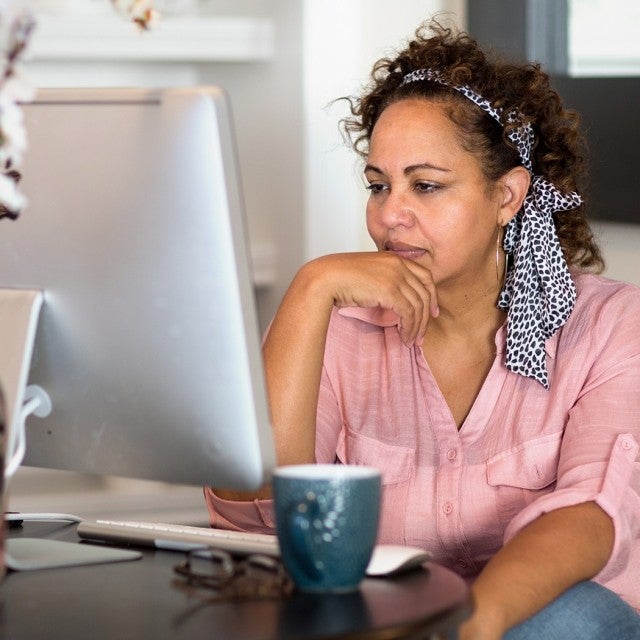 Simplify support for your users
When teachers and students need support, they need answers in context, as soon as questions arise. Provide out-of-the-box self-help content and easy access to support channels, empowering students and educators to focus more on teaching and learning.
Reduced time to resolution
Increased user satisfaction
We use [Impact] proactively to connect our users (students, faculty, and staff) with the support materials and increase their use of the tools.
Director of Academic Technology, Community College System of New Hampshire
0
Discover the Instructure Learning Platform
The Instructure Learning Platform delivers what you need to enrich, support, and connect every aspect of teaching and learning.
The Latest From Instructure