Stay ahead of the learning curve with Canvas LMS.
Deliver dynamic, engaging learning experiences. For every student. Everywhere. Every day. Canvas LMS is a robust digital foundation for all aspects of higher-ed learning.
0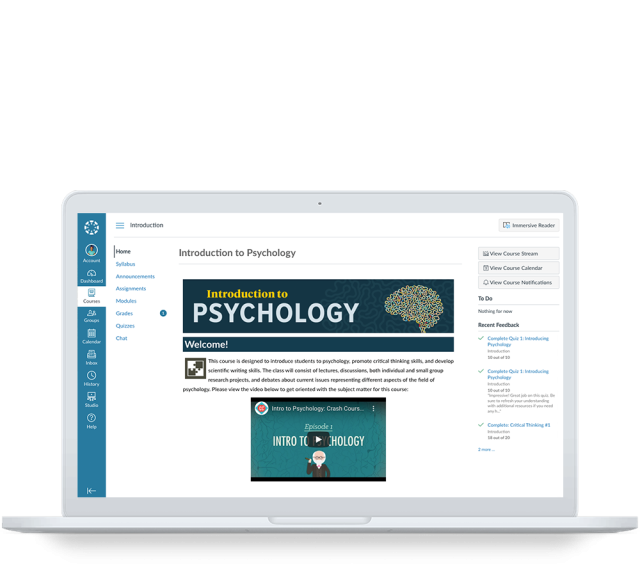 Canvas is kind of the unicorn of LMSs. You don't think it's out there, but then you see it, and you're like, 'Oh, maybe this is a real thing.' And for us, it has been.
Vice President and Chief Information Officer, Embry-Riddle Aeronautical University, Daytona Beach, FL
Welcome to next-level curriculum and instruction.
Higher education tools that play nicely with others.
Rubrics. Modules. Calendars. Schedules. Quizzes. Syllabi. Analytics. SpeedGrader! (Cue angels singing.) Canvas has so many whiz-bang features that will add pizzazz to your courses. And don't even get us started about the integrations. The Canvas API buddies right up with tools like Google Classroom, Microsoft Teams, Zoom, Adobe, and hundreds of other technology partners to deliver one centralized learning hub.
We wanted to create consistency across all 23 colleges while still allowing for creativity and academic freedom, and we could do that with Canvas.
Instructional Designer, Virginia Community College System, VA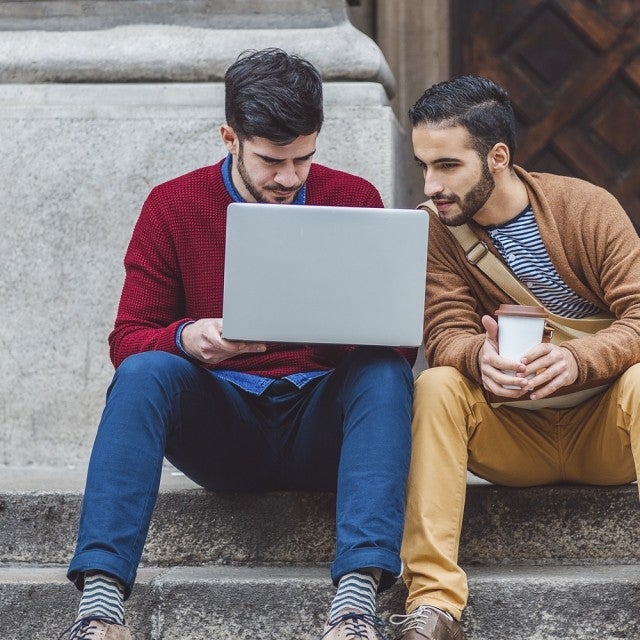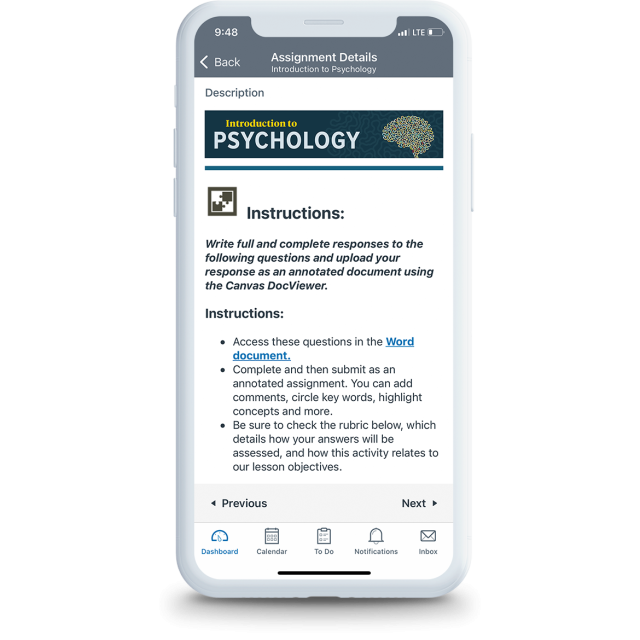 You get an app. And you get an app. And you get an app.
Canvas LMS has top-rated mobile apps for both teachers and students that give everyone access to just what they need on the go. Teachers can engage with students whenever and wherever through native mobile notifications and Canvas apps that boast best-in-class data security and accessibility—not to mention SpeedGrader, which can cut grading time by 50%.
Stay connected to students
Dialog, discussion, and discourse. For the digital age.
Teachers can communicate with individual students, groups, or the entire class through messaging, audio notes, video, and more. And students can collaborate amongst themselves via chat group, video, and other messaging tools.
Canvas has allowed our university community to create a sustainable and responsive teaching and learning ecosystem that meets the many diverse needs of our students and faculty.
Senior Director, Academic Technology, University of Minnesota, Minneapolis-Saint Paul, MN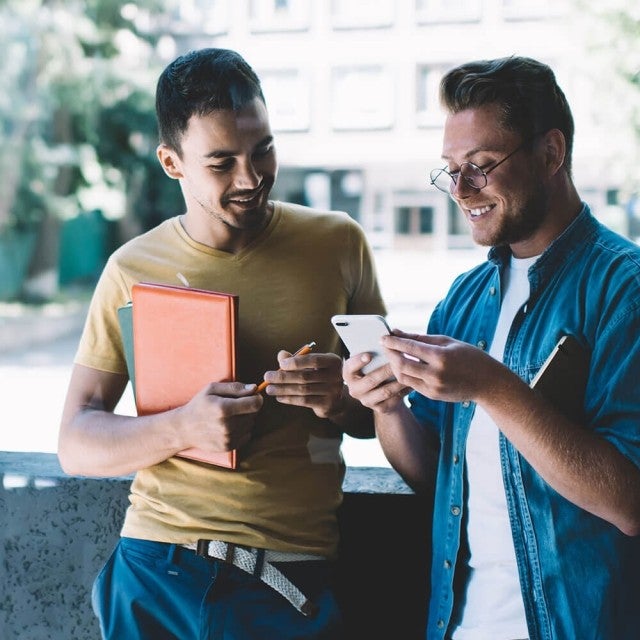 All the functionality you need. None you don't.
Discover the Instructure Learning Platform
The Instructure Learning Platform delivers what you need to enrich, support, and connect every aspect of teaching and learning.
The Latest From Instructure