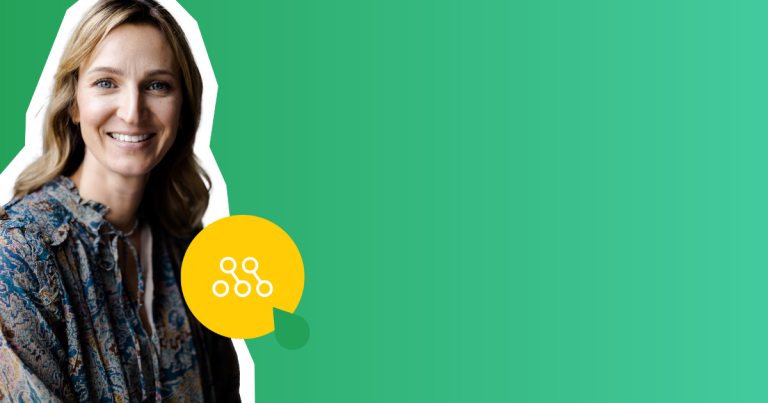 TheABCsOfAssessmentLiteracy.png
Schools have known for years that assessment is an essential part of the learning journey. Recognizing its importance is just one piece of building an effective assessment ecosystem.  
Assessment literacy refers to the knowledge that educators possess to design, implement, interpret, and use assessments effectively. 
Assessment literate educators are skilled in:
Identifying the purpose of an assessment and how and when to implement it equitably

Choosing effective assessments that align with intended learning outcomes and accurately measure student understanding

Analyzing assessment results to identify areas where students are struggling or excelling 

Using assessment data to adjust teaching strategies and interventions accordingly
By committing to the principles of sound assessment practice, educators can drive effective learning and foster student success.
Survey Says: We Need to Prioritize Assessment Literacy
According to our research study in partnership with Hanover Research, most educators perceive their school or district culture as assessment-focused (81%). Still, less than two-thirds of educators (62%) would describe themselves as proficient in assessment literacy, and (64%) feel comfortable with the state standards applicable to their specific courses. 
These findings highlight the need to address the hurdles between educators and the knowledge they need to create meaningful assessments. 
"Assessment literacy can significantly impact students' attitudes toward learning." - Survey Respondent in the State of Assessment in K-12 Education
A

ssessment Literacy: Why Does It Matter?
Assessment-literate teachers make sound instructional decisions at every step of designing their classroom. They consider the whole student and know the formats they need to serve assessments in to showcase student learning. 
They don't just collect assessment data; they actively use it. Knowing how to access and implement assessment data is essential to making informed instructional decisions. While data is at the heart of assessment literacy, assessment literacy encompasses more than data analysis; it involves designing, selecting, and implementing assessments that foster student learning. Another finding from our survey was that 85% of administrators reported feeling comfortable with assessment literacy, while only 43% of teachers agreed. Every educator needs a solid understanding of course standards, how to craft a sound assessment, and the ability to articulate desired student outcomes. 
B

arriers: Identify What Stands in Educators' Ways
Many teachers need more experience building assessment literacy when they enter the classroom. Studies have shown that assessing effectively is a common challenge for pre-service teachers. Further conversations around making education preparation curriculums more assessment-minded are needed to ensure teachers are empowered to succeed in their careers. Additionally, investing in tools that ease the time-consuming assessment creation process can help alleviate the burden.
A well-defined vision helps teachers understand assessments' purpose and expected outcomes, fostering a more impactful assessment environment.
C

reate: 6 Ways to Get Started with Assessment Literacy
Every educator is busy. Here are some quick ways to get started promoting assessment literacy at your school or district:
1. Build the Vision
Administrators play a crucial role in developing and communicating a clear assessment vision. What are the schools' goals? What should each grade level and team be striving for? School leaders must build an effective assessment environment and a positive assessment culture. 
2. Equip Educators with Powerful Tools
Providing educators with the necessary tools to navigate the assessment landscape is essential. These tools enable educators to determine when assessments are required, construct high-quality assessments efficiently, and effectively showcase student learning.
3. Utilize PLCs
Provide a structure for how you want teachers to use their time together. Encourage collaboration and reflection. Teachers should reflect on their current assessment practices and align them with the relevant standards for their courses. This reflection identifies where teachers are currently and ensures that future assessments target specific skills or concepts students need to master.
4. Make PD Relevant & Actionable
To bridge the gap between theory and practice, educators need access to professional development opportunities that provide actionable assessment knowledge. These opportunities empower teachers to make informed assessment decisions and improve student learning outcomes. Assessment literacy involves evaluating the necessity and effectiveness of assessments. 
5. Promote Assessment All-Stars
Identify the teachers who are seeing success in the classroom. Let them let the conversation. Have them discuss their challenges, how they solved them, and what other classrooms can learn from their success. 
6. Collaborate with Other Leaders
Just like no classroom is an island, school leaders can lean on each other to learn about assessment best practices. Nearly every school prioritizes assessment; reaching out to other schools on how they've addressed and scaled assessment can make a difference.
To get started, read how Spartanburg 2 transformed PLCs with assessment for learning and Mastery Connect.
Dig Into Our Latest Assessment Research
By prioritizing assessment literacy and supporting educators, we can create a cohesive assessment strategy that benefits administrators, teachers, and students. We can simplify assessment literacy, build educator confidence in their assessments, and foster an effective educational environment centered on meeting student needs. 

To further explore assessment in today's classrooms, download our research report. The State of Assessment in K-12 Education is out now.