Great stories require great storytellers: Meet The Canvascasters - the Official Podcast of Instructure.
0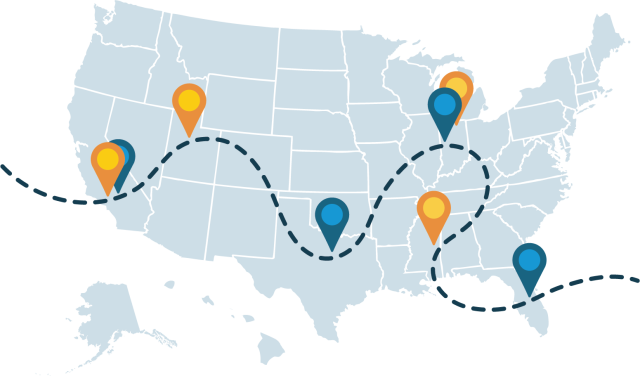 We believe that one of our greatest traits as educators is our passion for sharing, collaboration, and making a positive impact on our world. Each stop on The Canvascasters ON TOUR 2022 will celebrate educators just like you, who passionately share their stories about education, impactful teaching and learning, and how the Instructure Learning Platform helps make it all happen!
0
Meet the Learning Platform That Powers the World's Smartest Classrooms: The Power of The Instructure Learning Platform
Location: West Lafayette, Indiana/Fort Worth, Texas
0
K-20 Perspectives: Supporting Students from Kindergarten to Career
Location: South Bend, Indiana, City of Industry, California, Madrid, Spain, College Station, Texas
0
The Great Reset: Global Higher Education's New Directive State of Student Success
and Engagement in HE
Location: Los Angeles, California, Orlando, Florida/Meridian, Mississippi
0
What's to come from Instructure in 2023
Location: West Lafayette, Indiana, Salt Lake City, Utah
0
What is The Canvascasters Podcast?
The Canvascasters Podcast was born when fellow educators found that they were spending a great deal of time discussing how each one was using Canvas LMS in their districts. From those conversations, an idea was born in September of 2019. Eddie Small and Marcus Painter created The Canvascasters Podcast as an effort to help fellow educators learn, collaborate, and enrich their knowledge of Canvas LMS, best practices for online/blended learning, teacher leadership, and more; all through the lens of Canvas.
Three years later, co-hosts Shelly Ruff and Marcus Painter continue to reach educators worldwide, connect like-minded learners, and amplify amazing stories of teaching and learning.
0
Subscribe to The Canvascasters Podcast wherever you listen to podcasts
0