Join us in Park City on September 27-28 to:
0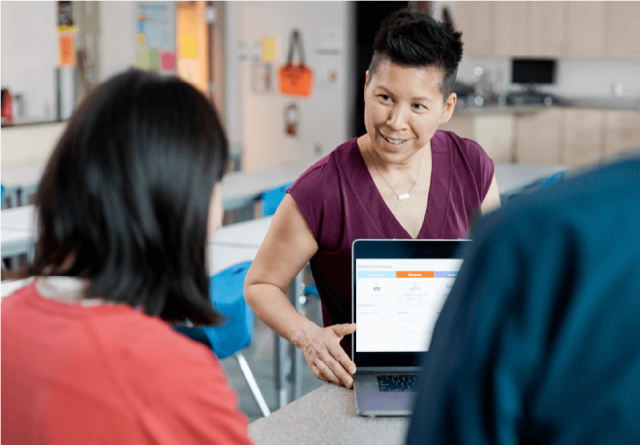 Supercharge your assessment strategy.
Start using data to drive instruction.
Personalize learning with targeted interventions.
Create an actionable implementation plan.
0
Agenda
Evening of Tuesday, September 26th | Guests arrive at Black Mountain Resort
Wednesday September 27th
8:30 AM | Breakfast provided at resort / Meeting Space
9:00 AM | Day 1 Begins
12:00 - 1:00 PM | Lunch provided at Resort / Meeting Space
3:00 - 3:30 PM | Day 1 wrap up
6:00 PM | Dinner at Grub Steak, Park City
Following dinner, grab a shuttle back to the hotel/resort.
Thursday September 28th, 2023
8:00 AM | Breakfast provided at resort / Meeting Space
8:30 AM | Day 2 Begins
11:00 AM - 12:00 PM | Session wrap up, grab and go boxed lunch
Attendees travel back home
0
Location
Black Rock Mountain Resort
909 W Peace Tree Trail.,
Heber City, UT 84032
0
Mastery Connect and the Its Model
Dive deep to understand how the basic functionalities of Mastery Connect support administrators, teachers, and students. This hands-on orientation introduces participants to the ITS Model which is the foundation for every teacher's use of Mastery Connect.
The 48-Hour Challenge
Implementing any new program can be daunting. Asking teachers to take on "one more thing" can be uncomfortable, especially if an administrator can't articulate why it is important and demonstrate how to get started. The Mastery Connect 48-Hour Challenge is guaranteed to kick off any school's implementation with fidelity.
Data, Culture and the Guarantee 3
Creating and maintaining a strong and trusting data culture that supports the implementation and long term use of Mastery Connect is important. Once teachers have completed the 48-hour challenge, the Guarantee 3 provides administrators with the strategies needed to ensure long term, proper use of data and enable a collaborative assessment and data culture.