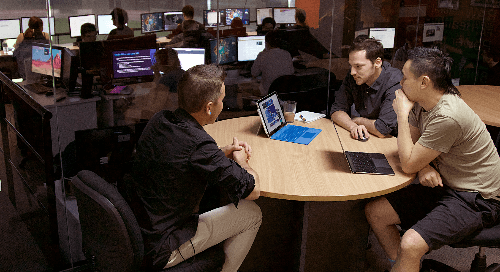 The Academy of Interactive Entertainment (AIE) is Australia's most recognised education provider in the fields of 3D animation, game development and visual effects. As a not-for-profit RTO founded to prepare students for careers, while also growing the digital arts industry and promoting new businesses, AIE delivers nationally-accredited courses to a worldwide audience from four campuses in Australia, two in the United States and their well-established Online Campus.
In 2016, AIE began to search for a learning management system (LMS) that would simplify learning technology for students and teachers, and provide a reliable cloud infrastructure to eliminate the headache of self-hosting for administrators. 
"TECHNOLOGY IS ALL ABOUT MAKING YOUR LIFE EASIER, AND THAT'S WHAT CANVAS DOES."
-NEIL BOYD, DIRECTOR OF MARKETING AND BUSINESS DEVELOPMENT

Improvements Through Canvas LMS
After a trial of the Canvas LMS, administrators observed that teachers could learn Canvas faster than competing learning management systems. This ease of use, combined with Canvas' native cloud infrastructure, mobile apps and access via tablets—which would all serve to keep distance students connected and engaged—led AIE to choose Canvas and move immediately towards implementation.
Canvas also enables AIE to address specific aspects of student competency and performance criteria for RTO assessments. Discover which Canvas feature AIE students use to build a "community of creativity" by reading this case study and find out about the benefits of using Canvas at your RTO or VET.
Related Content
canvas-studio-translation.jpg

harness-the-power-of-video.jpg