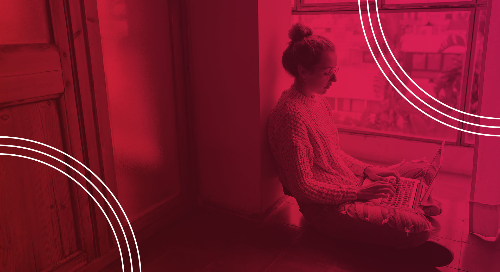 We want to ensure you have everything you need to start the school year off right. Check out these 4 new features now available in Canvas, designed to elevate teaching and learning in the classroom.
1: Discussions re-design: Better promote and encourage engagement in your courses
Discussions within Canvas have gotten a new look and feel! In addition to the improved layout, the discussions re-design includes fun new features, such as the ability to sort discussions from newest to oldest or vice-versa, the ability to set multiple due dates for participation within the same discussion, the ability to recognize and notify users when they are tagged via @mentions, improved moderation features, and the ability to allow anonymous postings.
2: Course templates: Spend more time teaching and less time on course design.
We're excited to release Course Templates within Canvas. A Course Template is a course shell that can be configured to provide structure and support for each institution or department's style for good course design. Configuration for a course template can include course navigation, widely applicable content pages promoting school or departmental ethos, as well as module layout to help with pacing through a term. And, unlike Blueprint Courses, once a course is created from a template the course is its own entity, relying on each instructor to take it from there. Instructors can change, modify, or add to that course freely.
3: Webcam submissions: Increased diversity of assessment and pedagogy.
This new feature allows students to use the webcam on their computer or mobile device to easily submit an assignment. For students, the option "Use Webcam" will appear right next to the existing "Upload File" button. And instructors can view uploaded images submitted via a student's webcam as they would see any other file uploads in SpeedGrader and anywhere that submissions are available.
4: Microsoft Teams integration: Create meetings, change meeting settings, and easily access meeting recordings directly within their Canvas courses.
Microsoft Teams meetings will now be one of the default conferencing tools available within Canvas. Canvas customers with a Microsoft account can expect an improved and fully immersive Teams meetings experience in Canvas through three new Learning Tools Interoperability (LTI) apps The integration will be offered to Canvas users free, with unlimited usage.

To learn more about our exciting features and latest product updates, check out our product community blog.
Related Content
navigatinggenerativeai.png

MeasuringWhatMattersSOA.png