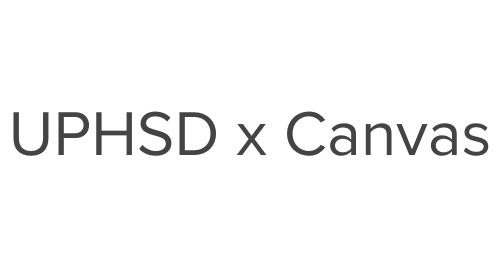 A New LMS Journey
The makers of Canvas, Instructure, announced a partnership with the University of Perpetual Help System DALTA (UPHSD), one of the country's leading universities with over 40 years of experience in delivering world-class education. Canvas is part of the Instructure Learning Platform, which supports more than 30 million educators and learners across the world and over 40 institutions in the Philippines.
UPHSD has multiple campuses and is renowned for its academic excellence, extensive degree course offerings, and relevant research programs. In the new age of rapid digitisation, UPHSD is determined to incorporate technological innovations that facilitate outstanding online learning solutions. This partnership helps UPHSD ramp up its commitment towards digital transformation and blended learning.
The collaboration will help UPHSD in continuing its delivery of degree programs through enriching virtual experience without compromising on its educational standards. Canvas is currently used by over 6,000 institutions globally, including every Ivy League school in the US, and has the most extensive education community in the world. The platform delivers an open, learning ecosystem that allows Universities to build the digital learning environment to meet the unique challenges faced by each institution. Canvas simplifies teaching, elevates learning, and eliminates the inconvenience of supporting and growing traditional learning technologies. This long-term partnership will prove beneficial for both parties. While the tie-up expands Canvas' global outreach and student base, UPHSD will experience seamless knowledge sharing of its hybrid programs.
Announcing the partnership, Christopher Bradman, General Manager of Instructure APAC said, "We are seeing a huge push in the Philippines to deliver the highest quality of online teaching and learning with more and more institutions moving towards online programs. Canvas is designed to simplify teaching, so faculty can spend more time engaging students in ways that elevate learning. We are excited to partner with UPHSD and improve the learning experience for teachers, students and administrators here and across the Philippines."
UPHSD President Dr. Anthony Tamayo chose Canvas as the right platform for their institution based on a range of criteria from the ease of use, to the dedicated Customer Success Manager and the comprehensive implementation and set up. "Our vision is to provide a venue for the pursuit of excellence in academics, technology and research through local and international linkages. Partnering with Instructure is an important step in achieving our vision and enhancing the student experience through best in class technology," said Chairman of the Board and Founder of UPHSD Dr./BGen Antonio L. Tamayo.
The Canvas APAC Team