The Instructure
Brand Guide
Company
Instructure is dedicated to improving teaching and learning. The Instructure Learning Platform helps make learning personal through software, content, assessment tools, professional development, partner technologies, and a million-member-strong user community. Instructure solutions amplify the power of teaching and elevate the learning process, leading ultimately to improved learning outcomes.
0
Mission
Instructure elevates student success, amplifies the power of teaching, and inspires everyone to learn together.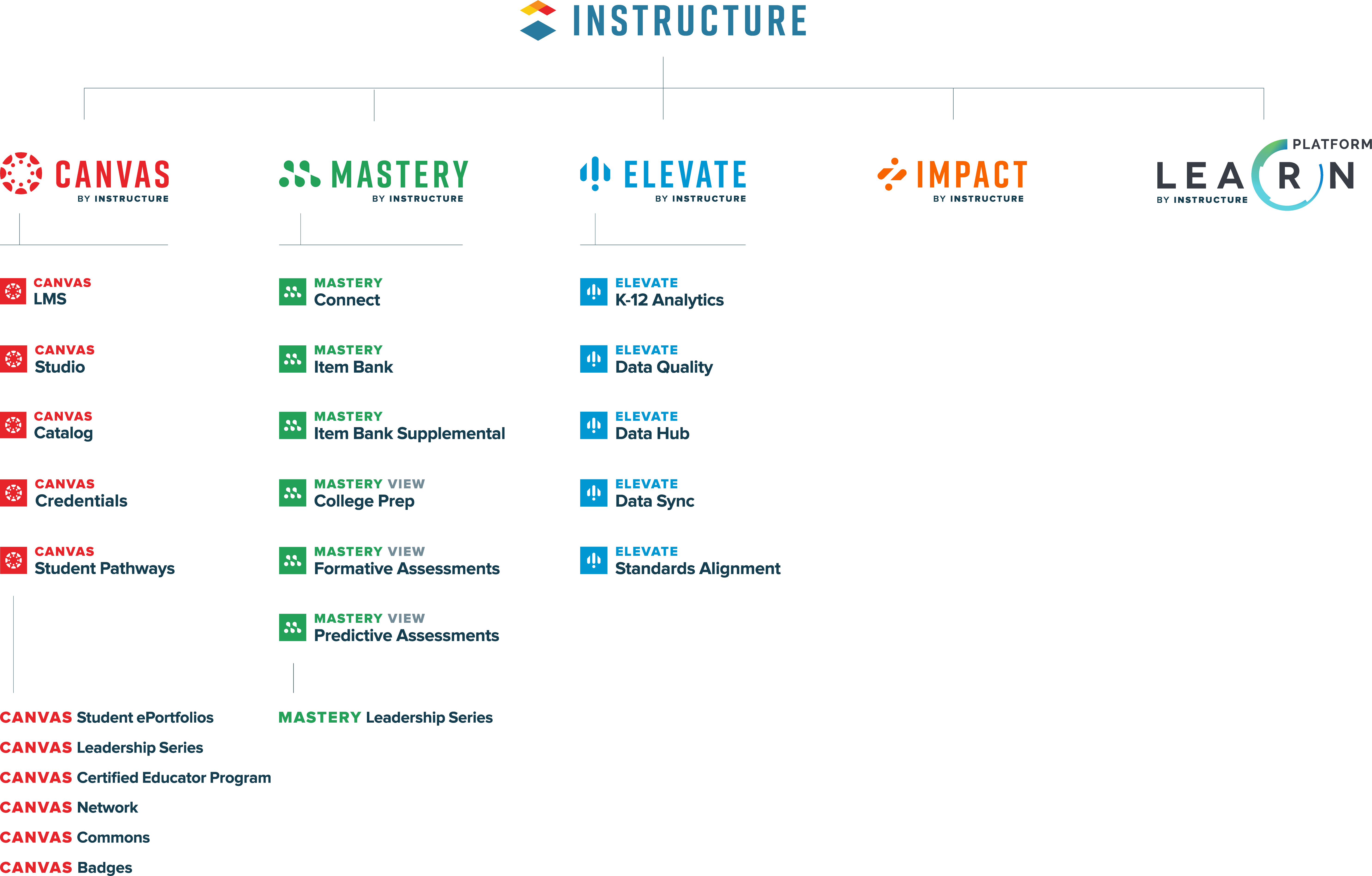 Questions + Resources
Need the Instructure boilerplate?
Instructure is an education technology company dedicated to elevating  student success, amplifying the power of teaching, and inspiring everyone to learn together. Today the Instructure Learning Platform  supports more than 30 million educators and learners around the world.
Curious about the Panda?
We get this a lot. Over the years, the panda has become an unofficial Instructure mascot. Everyone loves the panda. But the key to keeping it lovable is not overusing it. So we keep a tight handle on all things panda, using it only for internal marketing and InstructureCon. Want a panda piece? It may not work out, but it's worth at least asking the creative team. No rogue, unapproved panda materials allowed.
Looking for media resources?