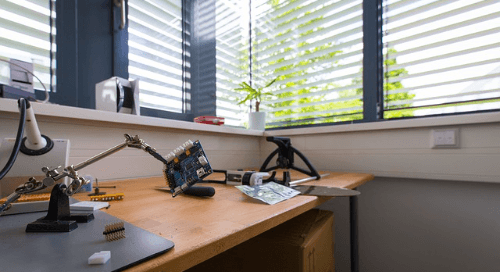 Velg2Go and Canvas LMS
It is no secret that on-demand access is the lifeblood for successful professional development (PD) in the RTO space. A large geography, where travel to training sessions isn't straightforward, combined with budget squeezes and pressing student priorities, mean that for some, training and development has become deprioritised.  
Velg Training - Australia's leading provider of Vocational Education and Training (VET) consulting services - has extensive experience of making training more accessible and engaging; It trained 7,000 people just last year. The organisation has teamed up with Canvas to help RTOs to address the accessibility challenge  -  announcing a new product which is set to revolutionise the way that professional development is delivered.
Launched today (with video) at the 2017 National VET Conference, Velg2Go is an eLearning offering, powered by the Canvas LMS, and is designed to make PD more flexible, tailored and accessible than ever.
Velg2Go courses range from 4 to 12 weeks, depending on the topic, and a compelling mobile app means that users can 'learn on the go', accessing information on their time, on their own device.
Courses make use of custom designed multi-media learning materials and provide opportunities to interact with other learners and expert course facilitators, building a collaborative and engaging approach to learning.
At Canvas, we're delighted to help power this important initiative. Good training and ongoing development is the cornerstone of good teaching - and the collaboration opportunities which products like this offer are crucial in building an inclusive and proactive approach to great VET provision. We're operating in a challenging market, where student engagement and course completion certainly isn't guaranteed, and giving our instructors all the opportunities possible to develop and learn is crucial.
For more information, or to register for a course, visit https://www.velgtraining.com/events/827.
Keep learning,
Stephen Sutcliffe
Regional Director of VET/RTO, Instructure