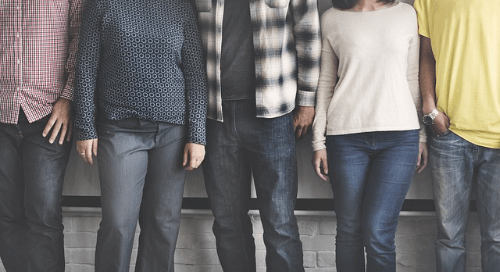 Empowering RTO Students by Increasing Engagement
Australian students who enrol in further education with RTOs (registered training organisations) can get caught up in the numbers: the money, the courses, the time—until they end up feeling like statistics themselves. But when instructors find ways to increase engagement with course content, they can help students feel empowered to "own" their professional future.
That was the result with students at Seed Skills, an RTO that specialises in high-quality training in residential care and family support services. They pride themselves on providing flexible learning through face-to-face interactions, online presentations and workplace modules that reflect the current, industry-ready skillsets that employers expect from future workers. 
In 2016, as enrolment at Seed Skills quickly increased at locations throughout Australia, the organisation sought to improve the experience for students and instructors, while also increasing student submissions, completions and the number of assessments marked. 
Their first step was to evaluate new learning management systems (LMS) that could not only measure student engagement, but also help increase it. With Moodle, Seed Skills' previous LMS, significant time, resources and money was spent on maintaining the system and constant upskilling of staff. Additionally, instructors said it made assessments difficult and the delay in feedback was having a negative effect on instructor-student interactions.
At the start of 2017, after researching several platforms and undertaking an extensive functionality trial in consultation with RTO administrators, Seed Skills chose Canvas by Instructure as their new LMS. The resulting implementation and content migration took less than three months. 
That's not even the most impressive part. Seed Skills administrators say that in the first month of using Canvas, student engagement grew by more than 900% with an increase from 30 assessment activities on average per month to 1,004 assessed items in the month of June alone. Naturally, completed units of competency also rose dramatically year to year in comparison to 2016.
Switching to Canvas brought many improvements which students noticed made an immediate difference to their learning experiences.. Feedback from students included - "Support has been excellent. Support by staff was made available and was easily accessible via the Canvas messaging system and over the telephone. Grading has been swift, which has greatly assisted in maintaining my current progress and momentum as I move towards completion." 
It is no secret that student completion is the lifeblood for RTO success. Without true student engagement this task is nearly impossible to achieve. This early data has confirmed to Seed Skills that the investment in Canvas has paid dividends to the business through significantly increased ROI. Not just through increased engagement and completions, but also through decreased costs as the effort and skills needed to create, deploy and maintain courses has also significantly decreased.
Keep Learning,
The Canvas Team