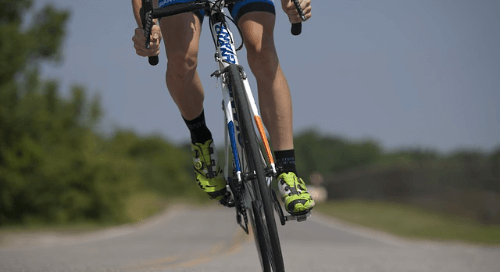 As a boutique registered training organisation (RTO) focused on the health and fitness sectors, Exercise Research is in the business of education—not just education, but fun education. I say this because as a commercial organisation that trains approximately 150 students each year, our primary goal is not to increase our student numbers, but to increase the number of students who complete our programs. We do this by making learning as fun and engaging as possible.
About five years ago, our completion rates began falling because students wanted more flexibility than face-to-face learning allowed. But the challenges for us in offering more online learning were related to our needs for learning technology that would:
Be futureproof and adapt to meet our changing needs.
Support fun, engaging and hands-on vocational courses.
Enable us to fulfill requirements for reporting assessments to government agencies.
We evaluated several learning management systems and found them all to be cumbersome. The time they required for small tasks, such as assessments and feedback, was too long. Disappointed with the market offerings, we set out to build our own solution.
And then we discovered Canvas.
From a future-proofing perspective, Canvas is native cloud, so we wouldn't have to worry about maintenance, upgrades or downtime. And a quick look at the Canvas Community assured us that the LMS would continue to grow with our business needs.
As I mentioned at the start, students want an engaging learning experience. With Canvas, instructors can create engaging content and interactive courses. And the user interface provides workflows and integrations that are intuitive for millennials. Additionally, Canvas allows instructors to give immediate feedback after practical assessments. For example, it's as easy as walking out of a physiotherapy practical and recording and uploading a video for the student to review.
For us, this also meant that our backend assessments reporting could be done quickly and enable us to meet government requirements. Together, all these efficiencies would mean that instructors could spend more time interacting with students and making learning fun—and less time worrying about paperwork and marking.
Now that we've adopted Canvas, it would be accurate to say that it's been a bit of a revolution in our business. Canvas is easy to use, intuitive and makes onboarding students and instructors take no time at all. In the long run, we see it as an important factor in our ability to offer learning experiences that help engage and retain our students.
To learn more about how Canvas supports RTOs, visit www.instructure.com/canvas/en-au/vocational.
Keep Learning,
Tori Carroll
Business Manager
Exercise Research Australia PTY LTD
Related Content
harness-the-power-of-video.jpg

canvas-studio-translation.jpg