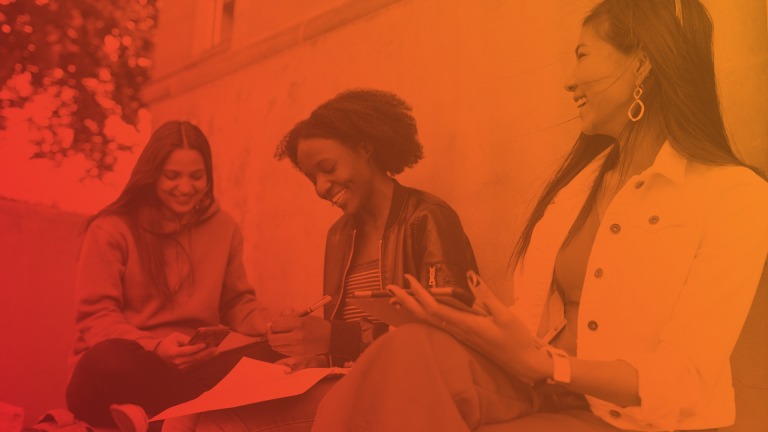 LMS Usability The Foundation for Impactful Teaching and Learning.png
Technology-enhanced instruction continues to amplify the learning experience for K-12 and higher education. Learning management systems and other edtech tools provide schools and institutions with reliable course administration tools, innovative instructional applications, and performance-tracking capabilities. Because educators and students have grown to depend on technology for their careers and education, it's vital for digital tools to deliver a quality and dependable user experience. 
Although necessary in modern classrooms, technology can still bring on certain challenges. Factors such as digital fluency and literacy can affect how users respond to using an LMS, and resources can impact accessibility. Partnering with an LMS provider that prioritizes usability is necessary for a thriving instructional environment.  
What Is Usability? 
Understanding the needs and goals of administrators, educators, and students helps with choosing the right edtech tools. Usability, or the ease of use and overall quality of the user experience with a tool, is often one of the most important factors when choosing an LMS. Schools and institutions deem LMS usability essential to the academic function and the overall learning experience.
How Usability in an LMS Impacts the Learning Experience:
Manages time, focusing on instruction

Supports accessibility and digital equity

Channels of communication and collaboration
Components of Usability 
Usability impacts the overall learning experience for K12 and higher education; however, its effectiveness is divided into five components.
Learnability ensures educators and students can quickly adapt to the tools throughout the school year. A learner-friendly interface focuses on content, making the course material easier to digest.
Efficiency equips users with the tools to complete their tasks with value and promptitude. Tasks are straightforward, allowing students to save time and focus on aspects of their education.
Memorability emphasizes the importance of an easy, adaptable interface. When educators and students return from breaks, can they easily return to a flow? 
Errors are not ideal, but they happen. However, a good LMS helps you reduce errors and easily correct mistakes.
Satisfaction explores the overall learner experience. The goal is for learners to enjoy and gain value from their edtech tools.
One Click Away: Features that Make Canvas LMS Easy to Use 
Customizable & Flexible: Courses are easily identifiable and distinguishable from the others. Each course provides content delivery choices: assignments, quizzes, discussions, and videos can be used to create engaging learning experiences. Courses also can be tailored to meet all student needs and customized to match institutional standards.
Collaborative with other Tools: Instructure values partnerships with other companies invested in enriching education with tech-enhanced instruction. Canvas LMS pairs well with other digital learning tools, improving academic opportunities for the student. 
Accessible from Anywhere: With the increasing demand for flexible learning options, students can now learn from anywhere. Educators and students can use messages, chat groups, audio notes, videos, and the mobile app to engage with one another. 
75% of students say technology helps make their life more organized - 2022 State of Student Success and Engagement in Higher Education
Organizable: Utilize organizational tools to keep the learning experience polished. The course calendar, announcements, reminders, and notifications help everyone keep up with their tasks, establishing consistency and routine.
Insightful: With interactive analytics at their fingertips, administrators can better see and understand how instructors and students are using Canvas. Interactive dashboards organize and present adoption and engagement data alongside enrollment and grade data.
More Teaching, Less Paperwork
In the 2022 State of Teaching and Learning in K-12 Education, 83% of K-12 parents attributed high-quality teaching as a leading factor in student achievement.
With a robust, usable LMS, educators can focus on what they do best, teach! Time-saving digital tools allow teachers to focus on their classroom, engaging with learners and facilitating student success. Educators can quickly update class rosters, upgrade grades, communicate with students, and pull performance insights. Its goal is to decrease time spent on administrative tasks and increase time with students. Investing in the right LMS is an investment in sustainable education, reducing burnout, and increasing faculty productivity. 
Providing Flexibility for Higher Ed Learners
Colleges and universities must consider the diverse populations of students receiving an education. An LMS that provides accessibility and addresses equity strengthens the institution's ability to support each learner. Institutions are implementing a human-centered, student-centric approach to instruction to increase success and prepare students for the workforce. Customizable, learner-friendly features endorse personalized learning, student autonomy, and academic leadership.
Today's students can learn on the go with advanced digital tools for online and mobile learning. The flexibility benefits everyone, especially part-time, non-traditional, and fully remote students. A usable interface makes it easy for students to navigate course content from anywhere.
Personalize Learning for K-12 Students
K-12 educators use digital tools to keep instruction engaging and exciting for their learners. Tailored modules that provide interesting videos, pop-up trivia, and digital badges can make the learning experience more enjoyable. Students can focus less on results and prioritize interacting with the learning materials, increasing their engagement and overall academic success. 
Students also benefit from instruction that supports their interests and learning journey. As educators implement differentiated instructional practices, students are motivated to learn, meeting their personal goals. An LMS helps students receive a simplified and personalized approach to learning. 
From Less to More: Switching to Canvas
Switching your learning management system is a significant change for any learning organization. However, improving an institution's LMS quality and functionality can provide its users with long-lasting success. Canvas LMS offers intuitive features, reliable functions, dedicated support, and an enthusiastic community that makes the transition easy. Explore key considerations for choosing an LMS and how upgrading to Canvas can be beneficial. 
View recent customer case studies for Canvas LMS:
"The University of Wyoming was an early adopter of Canvas LMS and saw high rates of student achievement, making Canvas LMS the obvious choice for the Wyoming Department of Education in its search." - Succeeding as a System with Canvas LMS, Case Study
Using Learner-Friendly Digital Tools
Enrich the classroom with usable tools, facilitating effective instruction and personalized learning. Browse the K-12 Buyer's Guide and Higher-Ed Buyers Guide to see why Canvas LMS is the easy-to-use partner for top schools and institutions everywhere. 
Related Content
MeasuringWhatMattersSOA.png

StrikingtheRightBalance.png

acceleratingthelearningprocesswithaitoolsforteachers.jpg