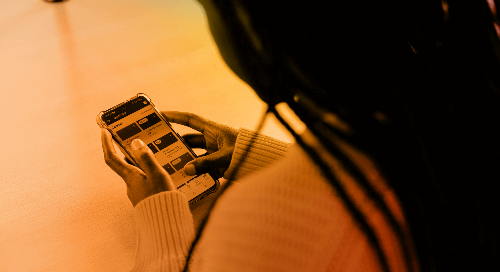 Guest post by Kona Jones, Director of the Teaching and Learning Center at Richland Community College
In 2012, when we first signed our contract with Canvas LMS, I was super excited about the cool new features that would help improve the learning experience for our faculty and students! To motivate and energize our faculty about the transition to Canvas, I created a list of my top-10 favorite features in Canvas. This list included features like Notifications, Rubrics, Speedgrader, and creating and adding audio and video directly in Canvas.

We are now TEN years into using Canvas LMS and it is remarkable how some features have stood the test of time (and just gotten better!) and how many new (and even more amazing) features have been added to Canvas.
In no specific order, here is my current list of top-10 favorite Canvas features!
[Note, features marked with an asterisk * were on the original list.]
Speedgrader* – Speedgrader (and the original DocViewer) both made the original list and have only improved in the last ten years! Speedgrader makes grading quick and easy, and allows for multiple modes of providing feedback to students.
Gradebook – The Gradebook is new to my top-ten list, but has definitely earned its spot! The new features and tools hugely improved its functionality and usability. This includes the different assignment filtering and sorting options (my personal go-to is "Module – First to Last"), automatically apply grade for missing submissions, ability to message students from directly within the gradebook, and my personal favorite, Message Students Who.
Message Students Who* – Yes, this functionality is technically part of the Gradebook, but it is so amazing, it got its own place 10 years ago and easily still keeps a top spot! Message Students Who is still my go-to tool that I use multiple times a week to keep connected with my students. I use this tool to help remind them of upcoming assignments, missed assignments, or to get customized feedback based on student grades!
What-if-Grades* – Another top 10 original, What-if-Grades might not be specifically for instructors, but the insight it provides students definitely makes teaching a lot easier! This tool puts students in the driver's seat in terms of understanding their grade and how their grade is directly impacted by their performance.
Adjust All Due Dates – New, but a definite MVP, Adjust All Due Dates was released at a crucial time during the pandemic. This nifty tool allows faculty and instructional designers to quickly and easily update all course assignment due dates in one place. My favorite part of this is the batch edit, which provides the functionality to shift or remove dates in one big swoop!
Student Assignment Submission Page – Another new functionality, the recent changes to the student assignment submission page has made life tremendously easier for students in terms of being able to straightforwardly submit their work and view all types of instructor feedback – and respond to that feedback! As an instructor, it has been beyond amazing for students to be able to easily find and view my DocViewer and other assignment feedback.
Validate Links in Content – Canvas didn't have this option 10 years ago otherwise it definitely would have made the list! This tool scans and checks all links in a course and then provides a list of potentially problematic links and the option to review and make needed corrections.
Page History* – Another original top-10 and a feature that is often overlooked. This option has saved my bacon more than once! Page history provides a log of all edits made to a page and allows you to revert back to an earlier version with a click of a button!
New Analytics – As the name implies, New Analytics, are new and a major asset for faculty. New Analytics is chock full of information and provides a lot of valuable data that Instructors can use to improve their courses and communication with students. One of my favorite features is the ability to message students who haven't viewed a specific page or course resource!
Copy to & Send to – These recently added functionalities were game changers in the best way possible! Copy to & Send to allows faculty to quickly and easily share content with each other, as well as directly copy content into their other courses. What was previously clunky or not even really possible is now a couple of small clicks away!
Canvas LMS has come a long way in the last ten years and is only getting better with time! It's been a great decade in partnership with Instructure and we are excited for the next decade of innovation and simplifying teaching and elevating learning - together.

Read more from Kona Jones, Director of the Teaching and Learning Center at Richland Community College here.
Related Content
navigatinggenerativeai.png