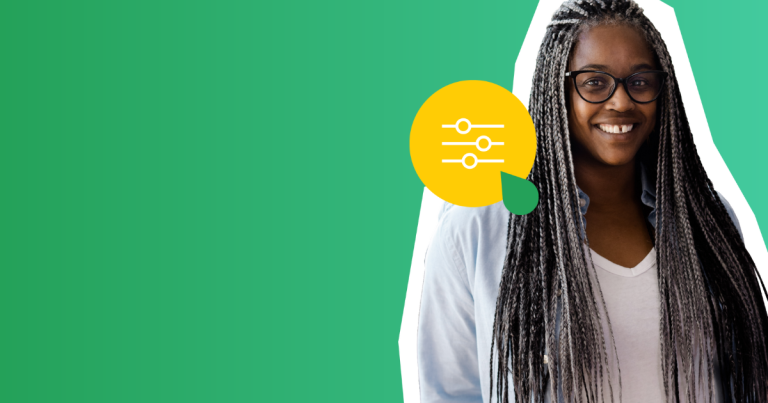 StrikingtheRightBalance.png
In this year's State of Assessment report, 81% of educators reported that assessments still make students anxious. 
While assessment remains an important part of the learning process, it's evident we can make improvements to make assessment more meaningful (and less stressful) for students. 
Simply put, assessment is the process educators use to keep students on track to reach their learning and development milestones. It involves defining, selecting, designing, collecting, analyzing, interpreting, and using information to increase students' learning and development. Meaningful assessment is at the heart of student success and goes beyond testing. 
In this article, we'll cover the types of assessments, the need for balance, and share stories from a couple of schools committed to balancing their assessment approach. 
What are the Different Assessment Types?
When thinking about assessment, there are three common types that come to mind:
Formative

A formative assessment is often continuous, low-stakes assessment that teachers can use to gather information about students' learning. An example of formative assessment would be asking students to summarize a concept in a sentence or two in an exit ticket. 

Generally, there is little to no point value assigned to it, and teachers use information from formative assessments to hone their instruction.

Interim/benchmark

An interim assessment is a test administered at different intervals during the school year to check students' grasp on content and guide future instruction. They typically fall between formative and summative assessments during the school year and give teachers insight into which skills students have mastered and where they still need to grow.

Summative 

Summative assessment evaluates student learning at the end of a unit or course by comparing it against a standard or benchmark. State summative assessments commonly come to mind, but summative assessments can (and should) be used throughout the school year as part of the instructional cycle. Generally, they are heavily weighed as part of a student's grade.
The Need for a Balanced Assessment Approach
Isolate each assessment type independently, and there's little value for teachers and students. 
Bring each assessment type into the appropriate context in the classroom, and that's where meaningful assessment strategies come to life. 
Balanced assessment systems are essential because they: 
Allow teachers to align assessments to learning goals

Provide multiple sources of data to guide instruction

Document student progress and growth over the course of their learning journeys

Give students numerous formats to showcase their knowledge

Enable informed decision-making from the classroom to the administrative offices
A balanced assessment approach includes formative, interim, and summative assessment. It sees the value of assessment beyond end-of-the-course summative assessment. In order to create a balanced approach, educators need standards-aligned core instruction appropriate for the courses they're teaching and interventions for students who need additional support to reach standards mastery.
The good news is that most educators reported using each assessment type in their classrooms in the State of Assessment survey from this year. 
Educators deliver formative assessments most often (85%), followed closely by summative (84%) and interim assessments (79%). 

Nearly all educators that

use assessments to inform classroom instruction

use formative (93%) and interim assessment data (72%). 





To combat ongoing student anxieties, schools can focus their efforts on

building a positive assessment culture

. One that promotes collaboration between teachers, assures teachers that administrators support them, and provides students with personalized opportunities to showcase what they know. 
Valid Assessments = Valuable Insights
One school in Tennessee, Hamilton County, is committed to meaningful assessment. Their assessment management system has been integral to staying organized, aligning curriculum to standards, and elevating student success.
"I feel very strongly that if we're not assessing kids and finding out what they know and what they can do, I don't feel like I can do my job well. We use our assessments to figure out what we need to teach, what we need to change, and what we need to shift. And it seems to be working for us. We became the fastest-improving district in Tennessee. I attribute most of our success to using Mastery Connect." - Greg Bagby, Coordinator of Instructional Technology at Hamilton County Schools.
Watch our video to see the rest of Hamilton County's story come to life.

In South Carolina, Spartanburg 2 uses the power of formative assessments to meet students where they are. 
"We seek to drive Tier 1 instruction with those common formative assessments [in Mastery Item Bank] and differentiated instruction to accelerate learning coupled with vetted digital tools [like Mastery Connect] that can further personalize learning." Angie Hinton, Assistant Superintendent
Both schools are building a positive assessment culture where students can thrive with a balanced assessment approach powered by technology that understands teaching and learning.
Bringing Balance Today for a Better Tomorrow
Traditionally, assessment has been equated with testing. The conversation has broadened in recent years, and educators are finding ways to make assessments more meaningful for honing their craft and meeting student needs. 
Formative, interim, and summative assessments are essential for building a balanced assessment approach in today's classroom. Building assessment literacy skills also allows educators to know when and where to incorporate each type into the classroom. 
To learn more about how educators are balancing their assessment approaches today, dive into the State of Assessment in K-12 Education.