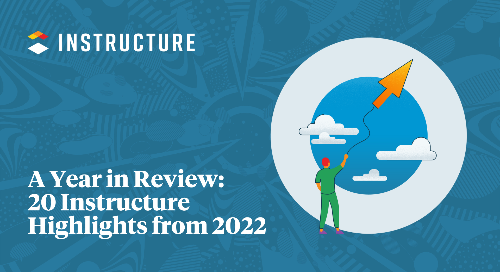 Instructure's Top 20 Moments of 2022
As the year comes to a close, we're reflecting on days filled with celebrations, curveballs, champions, and changes with a glimpse into the highlights of our year at Instructure. Let's take a quick scroll down memory lane.
It has truly been an incredible year!
Taking a peek into 2023, we're most looking forward to seeing you all, in person, at InstructureCon '23, but also interacting with you even more in the Community and all our social media channels as we continue to roll out more product features and even more amazing, Panda-filled moments.
Related Content
InstructionalStrategiesStudyHall.png

Admin Analytics Blog Post Thumbnail.png