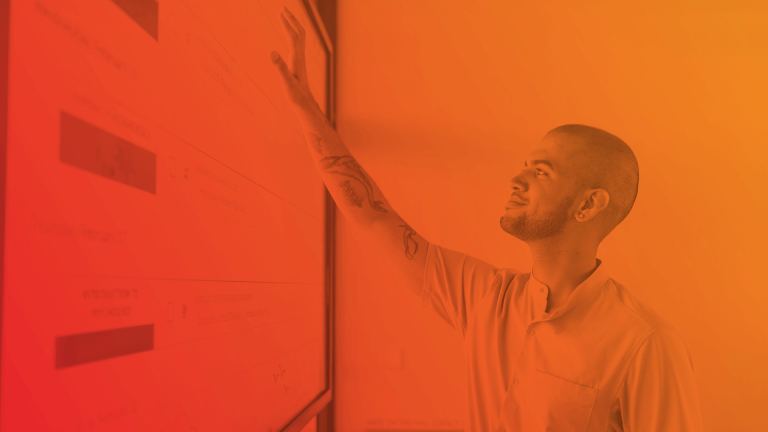 seven-ways-partnerships-support-cbe.png
7 Ways Canvas Partnerships Support Unique CBE Needs
At a time when student and workforce expectations are evolving, more institutions are shifting to competency-based education to provide students with greater access. With a focus on skill mastery, CBE programs offer flexibility in how they are administered, student-centered learning approaches, and personalized pathways that allow students to progress at their own pace. As institutions look to build CBE programs, they should consider learning management systems (LMS) and technology that can support their curriculum strategy, learner experience, and assessment approach. 
While Canvas LMS is the foundation of a learner-centered CBE experience, Instructure's vast partner ecosystem provides more options to deliver exactly what institutions need, from curriculum management to SIS integrations to discipline-specific learning tools. Read on for seven ways Instructure's Partner Ecosystem supports unique CBE needs.
Cloud Office Tools

support authentic assessment in Canvas by allowing learners to use products they've used in the past (or will use in the future), often through collaboration with other team members.


 

Enrollment Sharing

enables systems, consortia, and individual institutions to deliver a unified cross-enrollment experience for course-sharing programs.


 

Experiential Learning

connects students to opportunities offered by industry partners through in-course assignments or projects, integrated into Canvas.


 

Skills Content & Training

delivers student success tools that help students identify career paths and earn micro-credentials aligned to skills needed by employers based on the coursework they have completed.


 

Workforce Data

provides guidance

through today's complex talent challenges and toward a job market that works for everyone. Integrations with

Canvas Credentials

help map badges or micro-credentials to relevant skills.


 

Professional Services

,

an extension of

Instructure's learning and technical services team, helps organizations learn how to use Canvas and other Instructure products to best

support specific needs

, from help with planning programs, training staff, applying best practices in Canvas, creating great course models, moving content, or creating specialized reports.


 

Custom Development

offers expertise and

solutions for special technological needs

to help extend Canvas functionality. Establish integrations, drive success in integrating CBE into existing curriculum, get advanced reporting and data visualization solutions branded with your organization's identity, and access consultation services to help aid your development teams. Learn

how Chaffey College worked with Custom Development

to create a CBE vision at scale.
Ensuring institutions accomplish their goals with Canvas is why Instructure partners with hundreds of like-minded companies. Our partners are united by a common goal to enrich teaching and learning through technology and access. For examples of Canvas partnerships and how they work together for institutions in higher education, read the Canvas CBE Prospectus. 
0
Related Content
Driving Student Centric Learning with Human Centered Design .png

A Guide to Digital Literacy and Citizenship Important Strategies and Lessons .png