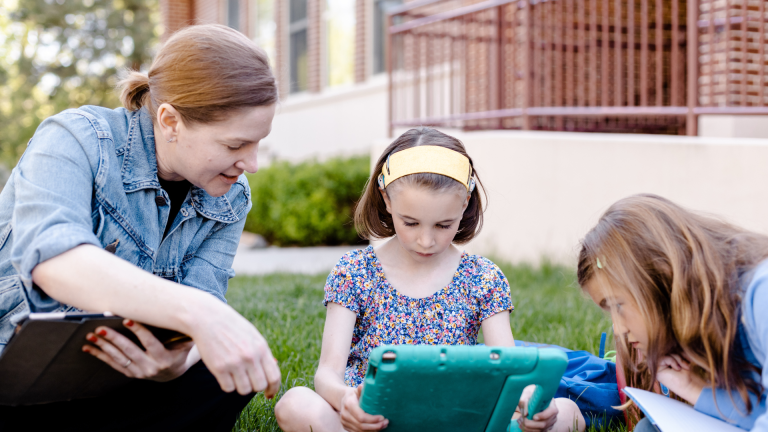 The start of a new school year offers the perfect opportunity to set your organization up for success. To begin optimizing your district's return from education technology, you first need to have a solid baseline understanding of what education technology tools your students and teachers are actually using, not just what you think they are using. 
LearnPlatform by Instructure's Inventory Dashboard gives you an ongoing, up-to-date view into the edtech tools your students and teachers are using. Easy-to-install browser and app extensions automatically populate your district's dashboard with your district's edtech usage and app installations across platforms, including on Apple devices. And, best of all, it's free to any district.
From there, you can inform your next steps and start building a more effective edtech ecosystem based on evidence. Even if you already publish a centralized list of approved tools, the actual edtech use in your district may surprise you! 
An Inventory Dashboard from LearnPlatform helps you:
Identify trends in your district's edtech usage.

Uncover use of unapproved or unvetted edtech tools and expose safety concerns.

Discover any licensed tools that are going under-utilized. 
→ Claim Your Inventory Dashboard Now
Once you have a foundation of evidence in your Inventory Dashboard, you can start taking immediate steps to address any safety concerns and increase the impact of your edtech tools. You may want to begin reviewing any tools currently in use that have not been reviewed to ensure they are safe and compliant with local, state and federal requirements. 
Next, you may want to determine a plan of action to address under-utilization of licensed tools. Steps to consider may include providing targeted professional development or support to teachers to aid in their adoption of a tool, further exploration to identify potential obstacles to usage, communicating which tools are approved and available to ensure teachers are aware of the resources available to them, or even downsizing the number of licenses purchased to better meet actual usage.
LearnPlatform customers can further leverage their inventory dashboards to automatically populate their district edtech library, creating a central repository of approved edtech tools that makes it easy to keep your entire community informed. Including supporting material and resources for core tools ensures staff and teachers have what they need to get the most value from the tools. Using a singular system streamlines managing the evidence and edtech products, allowing different stakeholders to access safe and approved tools. 
A paid subscription also allows districts to solicit structured feedback from their educators on key tools, gathering important insight with which to inform future budget, instructional and operational decisions and ensuring teachers have a role in edtech selection and procurement. And, by bringing privacy insights from trusted third parties, including Common Sense Education, Future of Privacy Forum, Student Data Privacy Consortium and 1EdTech, directly onto LearnPlatform, districts can keep teams educated on the safety and student data privacy commitments made by companies about their products. 
As the use of edtech in classrooms remains at a high level (the average district accesses over 1,400 technology tools every month), having ready access to meaningful evidence is critically important for district leaders as they seek to maximize value from the edtech investments.
Related Content
MeasuringWhatMattersSOA.png

StrikingtheRightBalance.png

WhatisAndragogyThe AdultLearningTheory.jpg