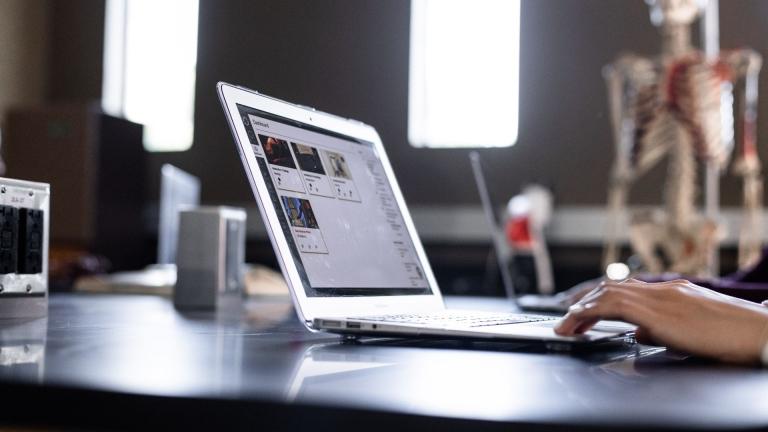 insights-from-edu2023.jpg
This year at Educause, Instructure hosted a Lunch Briefing in collaboration with Inside Higher Ed. This event provided a unique opportunity for attendees to explore the dynamic and ever-changing landscape of higher education technology. 
Ryan Lufkin, the host and moderator for the event, introduced the audience to Doug Lederman, the Editor and Co-founder of Inside Higher Ed, who expertly navigated them through the key findings of the second annual Survey of Campus Chief Technology/Information Officers. This survey, a comprehensive exploration of the technological trends and challenges faced by higher education institutions, served as a valuable source of insights for the attendees.
The presentation focused on three key areas: 
Digital Transformation
Artificial Intelligence
Digital Learning
The Importance of Digital Transformation
The survey revealed that higher education generally considers digital transformation as vital, but there's a disconnect in priorities. While 73% of campus tech leaders view it as crucial, only 51% of institutional leaders agree. CIOs in the West (88%) prioritize it more than those in the South (65%) and Midwest (63%).
In terms of focus, institutions emphasize data-driven student success (78%), student data usage for better learning (75%), and teaching improvement (64%). Public institutions (85%) prioritize data success more than private ones (69%). Challenges include staff resistance and financial limitations, with fewer facing coordination issues or incomplete goals.

Higher Ed's Approach to Artificial Intelligence
The survey reveals a cautious stance toward AI in higher education. While 16% of CIOs prioritize AI investments, most approach it with medium to low priority, indicating careful consideration of risks and rewards. Regarding utilization, 38% of institutions have started adopting generative AI, although research assistance lags behind. 
Additionally, 36% of CIOs express significant concerns about AI implications, highlighting widespread apprehension. Institutions are addressing these challenges by securing cybersecurity insurance (83%), but only 7% have comprehensive AI security and ethics policies, indicating an ongoing adaptation process.

Digital Learning Opportunities and Learning Management Systems
CIOs express overall satisfaction with digital learning opportunities, especially hybrid (83%) and online (71%) courses, showing significant improvement since the pandemic. 71% believe their institutions will maintain the quality of online courses, with public institutions (80%) more confident than private ones (62%). Most institutions provide technical support (84%) and invest in technology and instructional design resources (82%) for online courses. 
However, fewer than half incentivize digital pedagogy contributions (37%), consider technology in tenure decisions (42%), or provide extra compensation for online course development (49%). Additionally, 80% of CIOs believe faculty satisfaction with learning management systems is high.

Looking Forward
The findings highlight both progress and challenges in the digital transformation journey of higher education institutions. Moving forward, bridging the gap in perception between leaders, addressing regional discrepancies, fostering innovation through data-driven practices, and establishing robust policies for emerging technologies like AI are paramount. 
Collaborative efforts between technology leaders, educators, and policymakers are vital to ensuring that digital transformation becomes a priority and a successful and inclusive reality in higher education. The conversation sparked by these findings is just the beginning; the collective efforts of the educational community will shape the future of learning.
To learn more about the state and future of higher education, read the 2023 State of Student Success and Engagement in Higher Education.
Related Content
sohe_6_trends_thumbnail.png