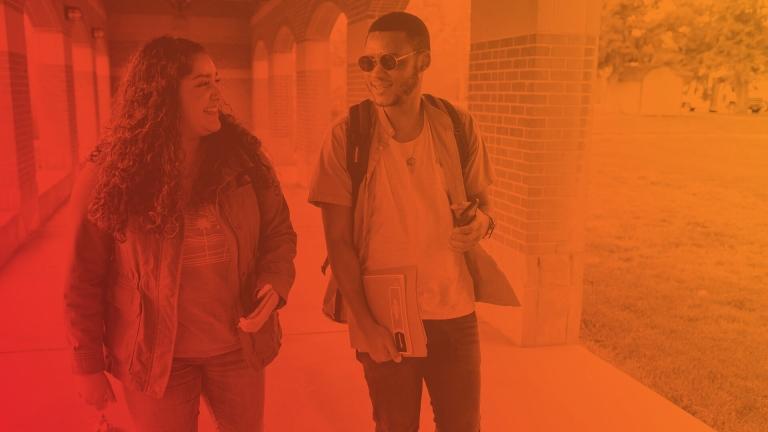 Bridging-Skills-Gap-CBE.jpg
For many institutions, competency-based education (CBE) has been an effective approach in bridging the skills gap, as it allows students to advance at their own pace based on their ability to demonstrate mastery of a skill, or "competency." And it can lead to better student outcomes. Here's how.
Expectations for higher education are ever-changing, but one expectation remains. Students still look to institutions for work/career readiness. There's an urgent demand for skills-focused education that also aligns with the needs of today's job market. In the face of decreasing college enrollments and the skills gaps this deficit  has created, efficient and skills-oriented approaches to learning are more relevant than ever.
Unfortunately, achieving employable skills is a journey that has traditionally taken time. After finding the right institution and being accepted for enrollment, students then have to matriculate through a series of courses that can take years to complete. 
If colleges and universities are going to readily address workforce needs, there has to be a shift in how quickly students gain employable skills. 
Students have begun to seek shorter paths to career advancement that offer more flexible scheduling and pacing to accelerate their return on investment. Recent surveys by the Strada Center for Education Consumer Insights found that students were much more likely to rate a program as "worth the cost" if the time to complete was reduced.
Help Students Shepherd Their Journey with CBE
Recognizing a student's prior learning or workplace experiences can save them time. Years of experience in the field can be assessed and translated into credit hours earned or verifiable credentials for the workforce. For students looking to re-skill or up-skill, this change in education delivery is invaluable. Not only are these journeys learner-centered and self-paced, but they do not require one specific environment. Students have the flexibility to learn in the environment of their choice. 
With CBE, educators establish a predefined set of outcomes. Students are frequently assessed along their learning path to help them master and demonstrate their understanding. These assessments are meaningful, authentic, and, best of all – produce portfolio-ready artifacts. Typically delivered online, CBE gives learners maximum flexibility to manage individualized feedback, progress, and pathways toward competency.
Providing this level of academic autonomy is quickly becoming the standard for institutions as students evolve their expectations and take on more out-of-class responsibilities. For many students, the academic journey represents only one facet of their lives. The ability to learn on their own terms is important. Institutions will need to move from the idea that in-person programs or stellar faculty are enough to attract and retain students. 
With more programs being offered online than ever before, students are seeking holistic experiences that provide wrap-around support they can access on demand, such as:
The Benefits of CBE for Students, Institutions, and Employers
Competency-based education not only saves time, but also yields a trifold benefit to higher education. Students take ownership of their career paths and achieve their career goals in less time. Educators and institutions increase their capacity for students, moving them through programs more efficiently. And the workforce can access graduates with more speed and ingenuity. 
Workers and employers also see the rise of short-term credentials as a solution to the turmoil of the labor market, according to the Non-Degree Credit Research Network at the George Washington Institute of Public Policy. Institutions are evolving their curricula and generating new programs to rethink learners' pathways to meaningful credentials. 
Can educational programs be more flexible, affordable, and efficient?
Institutions that adopt CBE are hopeful that new, online, skills-based programs can re-engage students who were once enrolled in an academic program and didn't complete their journey, perhaps because of priorities like work or family. Given the competing demands for students' time, competency-based education is helping to reverse the recent enrollment declines that many colleges and universities have seen in recent years.
Learn how institutions are developing learner-centered CBE programs to better serve the needs of students today. 
Related Content
MeasuringWhatMattersSOA.png

StrikingtheRightBalance.png

WhatisAndragogyThe AdultLearningTheory.jpg