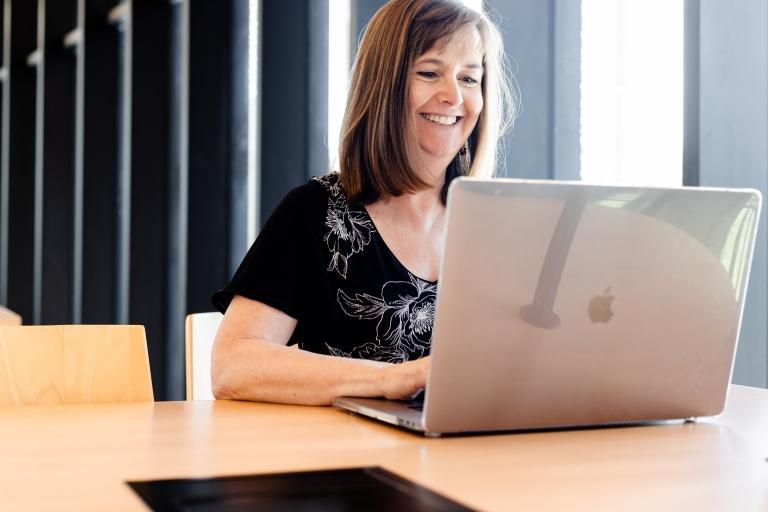 INSTRUCTURE_2022-May_CofI-272.jpg
Enhancements to the teaching and learning experience are always a cause for celebration. Today, Instructure is announcing an update to simplify the experience of educators and students who use Canvas LMS with Apple devices. This enhancement enables educators and students to upload and interact with files from Apple's iWork apps - Keynote, Pages, and Numbers - directly in Canvas, simplifying the assignment submission process for students and streamlining grading for educators.
For Apple customers, improving support of Apple file formats in Canvas is a game-changer. Compatibility of Apple file formats in Canvas's Docviewer enables educators to more easily use Canvas's SpeedGrader to review, annotate, and offer valuable real-time feedback to students. SpeedGrader also allows instructors to quickly view and grade students' submissions for Assignments, Discussions, and Quizzes and add grades directly to the Gradebook.
Simplifying Workflow for Students
Students are expressing their creativity through captivating presentations in Keynote, creating interactive documents in Pages or detailed spreadsheets in Numbers on iPad and Mac. With this update, students can now submit their creations directly in Canvas LMS. This improved workflow bridges the gap between creativity and productivity, empowering students to showcase their best work.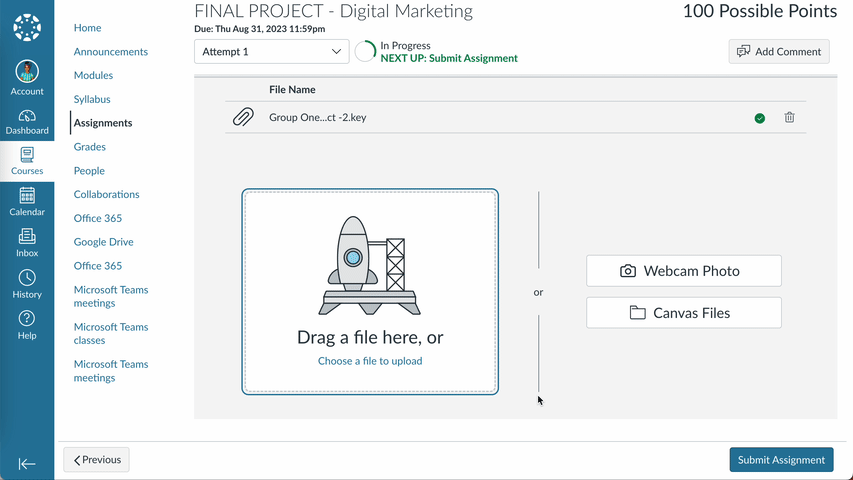 Simplifying Grading for Instructors
For instructors, the benefits of this update are equally valuable. Grading assignments becomes a more seamless process because educators can assess student work directly within Canvas LMS. This streamlines the grading process, allowing educators to focus on providing valuable feedback and fostering meaningful interactions with students within Canvas.
With SpeedGrader, educators can:
Sort submissions by student and hide student names for anonymous grading

View submission details for each student, including resubmitted assignments

Use rubrics to assess student learning

Leave qualitative feedback for students

Track grading progress and utilize grade posting policies

View submissions in moderated assignments

Add grades directly to the 

Gradebook
In the dynamic landscape of education technology, this update stands out as a significant step towards creating a more seamless, efficient, and engaging learning experience for students. As technology continues to evolve, Instructure is excited to enhance the educational experience for all.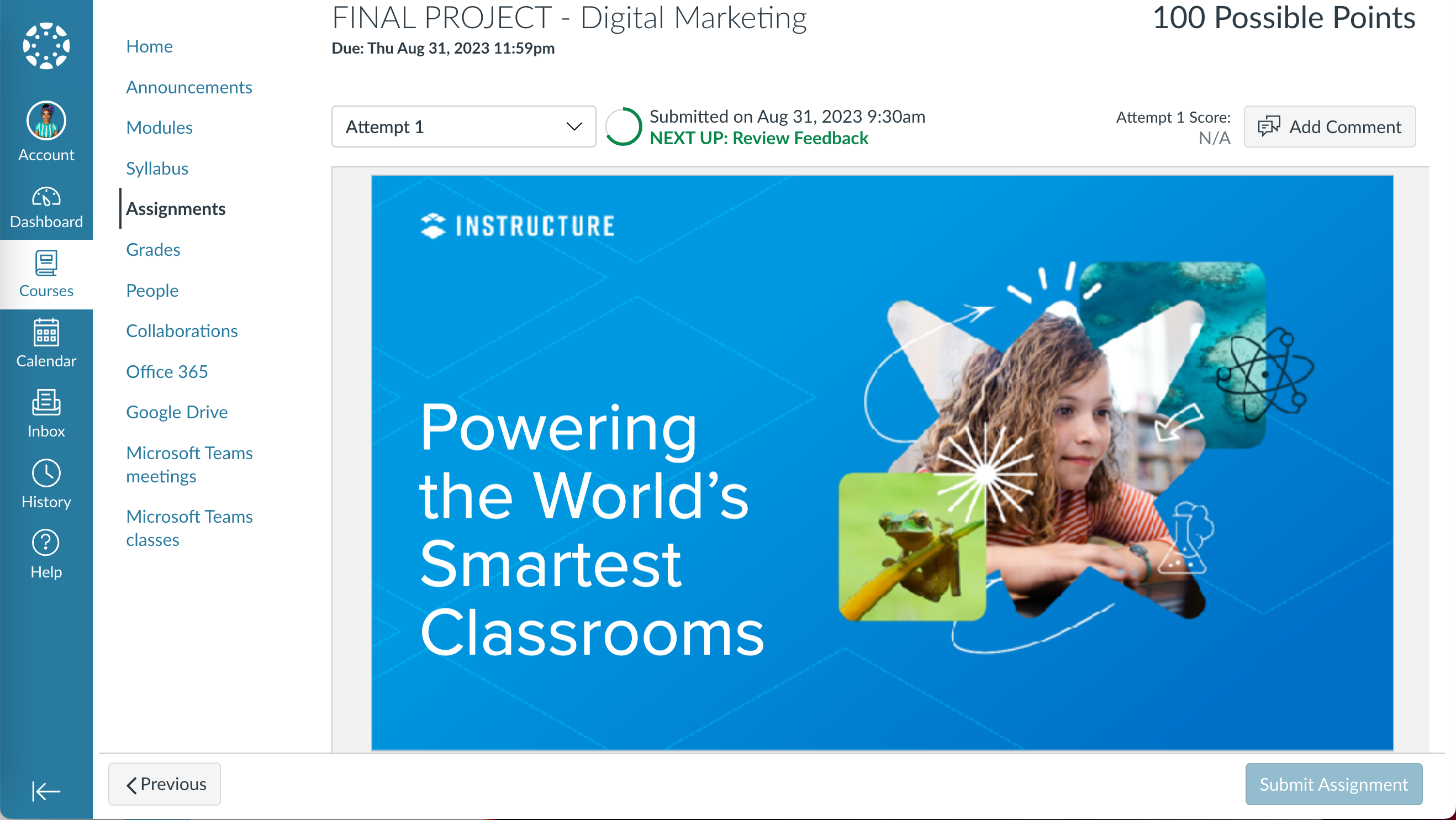 Additional Resources
Develop in Swift Curriculum:
Apple's Develop in Swift curriculum is available to instructors worldwide via Canvas Commons. The Develop in Swift course catalog makes it easy for anyone to learn to code in Swift, whether they're first time coders or experienced developers. Educators can download the Apple books in Canvas Commons and use them in their entirety or bring resources and content into existing coding courses. Apple also provides a free self-paced professional learning course for educators on how to teach Swift.
Mobile Apps:
Instructure has three highly-rated iOS apps in the App Store, including Canvas Teacher, Canvas Student and Canvas Parent. The Canvas mobile apps enable educators and students to view and manage Canvas discussions, courses, notifications, grades, calendar and more.
For more information on Instructure and Apple in education, please visit: instructure.com/apple. And for more information on this announcement, visit our Community page.
Note: Regional Availability As of today, this iWork enhancement is available in the United States.
Related Content
MeasuringWhatMattersSOA.png

StrikingtheRightBalance.png

WhatisAndragogyThe AdultLearningTheory.jpg