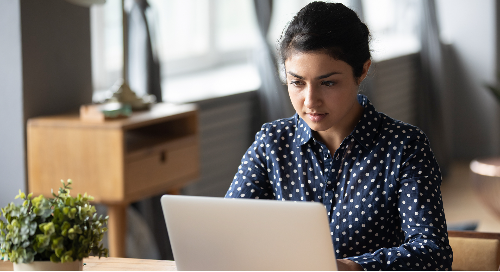 Formative assessments provide immediate and actionable data around mastery of instructional standards. Teachers utilize formative data to plan classroom instruction and target students for appropriate intervention. But, while assessment data is valuable, educators know it does not necessarily tell the whole story of a student.
In the right context, assessment results can provide valuable insights to drive better and more equitable student outcomes. When assessment data is combined and correlated with other key data points such as academic performance, attendance, discipline, and program enrollment, educators at all levels can derive strategic insights, inform instructional decisions, and impact student outcomes. With integrated analytics, academic leaders can visualize and understand assessment data with visibility into trends, comparisons, and contributing factors.
While many educators appreciate the importance of analyzing assessment data in connection with other measures, it is often difficult and time-consuming to access. Often, data is stored in separate systems requiring additional time and effort to access and compile the data in a meaningful format. This is just not practical. To truly improve student outcomes, educators need access to that data in one place.
The Importance of Context
If 62% of your 9th graders demonstrate mastery of statistics, is that good? It would be difficult to know without proper context. By using that data and then applying additional measures, you would be able to determine:
How does that compare to other teachers or other schools in the district?
Is the result consistent across multiple assessments?
How do the scores compare to last year's results?
How did my students score on the prerequisite standards in the past?
Were there particular subgroups of students who performed poorly?
When educators can see and understand performance in context, they can more effectively self-evaluate instructional strategies and identify and remediate learning gaps. By identifying and exploring the factors that contributed to these assessment outcomes, educators can collaborate around best practices and develop strategic intervention plans.
Correlations
Effecting positive change in student outcomes requires identifying and addressing the key contributing factors. Understanding the root cause(s) better enables educators to identify the appropriate actions for each student, class, and school.
Only by exploring all educational data can teachers and leaders really distinguish the causes and understand the best way to improve student outcomes. By viewing data from multiple sources in one location, educators can expand their scope and develop a plan for best meeting individual needs.
How do attendance and engagement affect student achievement?
How do social or emotional concerns affect the performance of a student or group of students?
How does program enrollment correlate with improved assessment scores?
Is academic growth proportionate across subgroups?
A Better Way to Use Assessment Data to Improve Student Outcomes
Educators often spend time piecing together all the data they need to understand the whole student, taking time away from evaluating the data and making informed instructional decisions. As a result, educators make decisions based on incomplete or inaccurate data. There is a better way to empower all the educators in your district to see and understand data in context and use that data to derive actionable insights.
The first step toward better use of data is adopting an analytic platform that integrates data across multiple systems to provide a single, trusted source of information. Elevate K-12 Analytics, part of the Instructure Learning Platform, is the answer. Elevate K-12 Analytics is a pre-built analytic platform that allows districts to support longitudinal analysis and teachers to have all student data at their fingertips, without the investment required to build and maintain a custom data warehouse. Elevate K-12 Analytics seamlessly integrates all key data sources, enables educators to understand a larger context of student achievement, and quickly drill down to the details that matter most.
The most complex and time-consuming aspect of analytics is data modelling. With Elevate K-12 Analytics, relationships between data sources are expertly modeled and aggregates are predefined to streamline analysis. The drill-through of data is enabled by default to ensure end users have the power and flexibility they need to explore and visualize data easily.
To experience the power of an analytic platform, educators need a highly visual and engaging experience. Elevate K-12 Analytics delivers hundreds of outcome-based visuals so educators can quickly see and understand key measures of student performance and create their own dashboards, charts, and visualizations that are easy to use by all educators, regardless of skill or data literacy.
Learn more about using Elevate K-12 Analytics to deliver integrated analytics that drive better outcomes.
Related Content
MeasuringWhatMattersSOA.png

StrikingtheRightBalance.png

WhatisAndragogyThe AdultLearningTheory.jpg