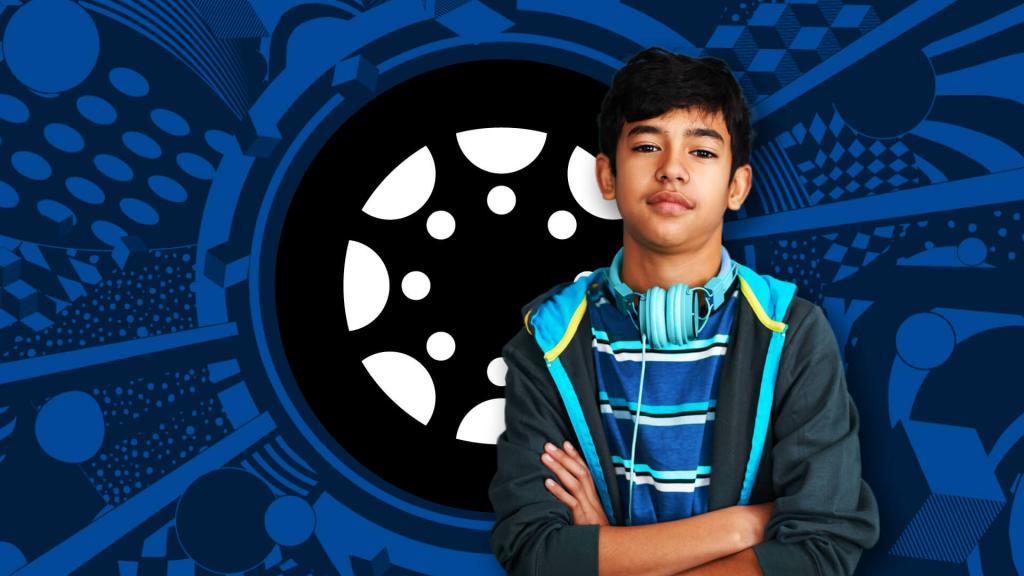 It all comes down to The Fundamental Five.
Of course, computers and internet access are essential for basic access to education right now. But how do we create equitable and even amazing learning experiences for all students from there? While alleviating some of the anxiety that comes with remote or blended learning in the midst of a worldwide pandemic?
Shara Johnson and Todd Theobald from The Center for Leadership and Learning made the answers clear in their insightful CanvasCon 2020 talk. Students have five fundamental questions each day. Your answers—and the Canvas platform—have the power to make learning personal and support every student's success.
Question 1: What am I supposed to do?
It sounds so simple. But the answer is different for every assignment. In every class. Every single day. That adds up to a lot of things to do. So centralized learning resources make all the difference.
Have a homepage.
Keep everyone on the same page: A Canvas homepage. Include a detailed schedule of activities, assignments, and readings with clear requirements. Better yet, make it a district-wide expectation that every teacher includes the same core information on each class's homepage.
Make the most of modules.
Modules keep everyone moving in the right direction. Use them to organize course content by weeks or units. It helps if you use consistent naming conventions, text headers, and indentation in your modules.
Question 2: When is it due?
If there's no due date, will it ever really get done? Assignments without deadlines can create angst aplenty. Kids (and their parents) are wondering how to prioritize their work. Clear expectations are the answer.
Give every assignment a due date.
That way it will show up on students' Canvas to-do lists, dashboards, and calendars. Assignments will get crossed off as they get turned in. And kids can easily check in, see where they are, and manage their overall workload along the way.
Question 3: How did I do?
Once an assignment is done, it's only natural for kids to wonder how they did. Your reaction is absolutely essential. Grades are inevitable, but feedback is personal. Students are more than just numbers. Feedback should be, too.
Start with a rubric.
Long before an assignment is due, a rubric can help students rest assured they're doing it right. It also makes for easy grading after the fact.
Make it personal.
Acknowledge students' efforts. Build those relationships. Show them that the learning is ongoing, and the conversation continues. Remember, each student's feedback should be especially for them.
Lean on SpeedGrader.
Use SpeedGrader to share feedback via your choice of written comments, audio, video, or all of the above. Students can do the same.
Question 4: Can you help me?
Of course you can. But just because online learning can happen around the clock, it doesn't mean you have to be on call 24/7. Communicate clear expectations upfront for how and when you can best help.
Put it on that homepage.
Do you check email in the morning? Allow meetings in the afternoon? Share your contact information, office hours, preferred method of communication, and anything else about how and when students and parents can best reach you.
Use your inbox.
No email addresses required. The Canvas inbox creates a simple portal between teachers, students, and parents. It lets you send messages to individuals or groups, get back to everyone in a timely fashion, and keep this kind of communication in one place.
Set up appointment groups.
Canvas scheduler lets you set up a window of time when students can schedule appointments with you. You just decide the length of each time slot and let the students (and Canvas) handle the rest.
Question 5: What more can I do?
Not everyone expresses their best work in writing—or an expert video edit. Students have such different talents and strengths. So it can make a big difference when they get to decide how they show you what they know.
Let them choose the format.
Make learning more meaningful and create opportunities for students to really shine. Give them clear options for a given assignment, whether that includes a vlog, a brochure, or a good old-fashioned essay. When students get to choose, you get to see their learning in its best light.
Equity looks different for everyone.
Isn't it ironic? But when all kids have the same basic technology and you're answering the fundamental five, success becomes easier to achieve—whatever that may mean for each student. And that doesn't require making each student your full-time job. It just means being proactive, putting some smart systems in place, and communicating clearly, wherever and however learning happens.
Shara and Todd discuss making learning personal.
Access the recorded session to watch the full discussion.
Related Content
MeasuringWhatMattersSOA.png

StrikingtheRightBalance.png

WhatisAndragogyThe AdultLearningTheory.jpg