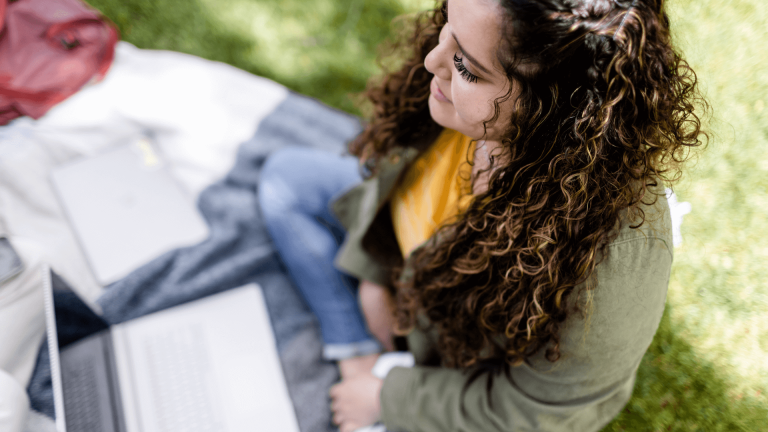 8 Tech-Based Solutions for Designing and Delivering CBE
Delivering a competency-based education (CBE) program requires careful planning and execution. On a strategic level, higher education institutions are tasked with evaluating existing curricula for skills alignment, ensuring real-world value of credentials, creating a shared language for competencies and outcomes, and providing holistic faculty and student support. However, once the planning phase is complete, there are tactical challenges that warrant technology-based solutions. Let's walk through eight considerations.
Supporting alternative registration models:

Administrators will need to offer learning experiences that are more open-ended and allow students open entry and open exit into learning spaces. This may require changes to how Student Information Systems and other registration tools work and interoperate, as well as how dates and timelines function within the learning environment.


 

Ensuring efficient but robust competency assessments:

It is critical that assessments fully reflect the competencies they aim to assess. This often means that each competency must be assessed directly and may require multiple assessments at various times throughout a program.


 

Making student progress visible:

Student expectations have evolved

, and flexibility and transparency are now key. Students today expect personalized views that track their programmatic progress and reflect their unique learning path and pace. This is important for instructors and support staff, too, who often must track masses of learners working at different speeds. This is an area where the learning environment technology should provide clarity and efficiency.


 

Enabling individualized pacing:

Most CBE programs are self-paced to some extent. Traditionally, self-paced courses have relied on learners to set their schedules and due dates on their own terms. This may work for independent learners but may not provide enough structure for

learners with busy schedules

. Seek out systems capable of enabling structured and automated pacing that can still be individualized.


 

Managing, stacking, and issuing credentials:

Much of the power of CBE comes through the granularity of information about the competencies learners have mastered. Micro-credentials validate and showcase skills and competencies in a meaningful form. They must be well-integrated to show their relationship to competencies.


 

Managing and updating materials, activities, and assessments:

A self-paced CBE program allows learners to start and stop anytime — which can make it difficult for instructional designers and instructors to update, revise, or improve the learning materials, activities, and assessments. This becomes more challenging as programs grow to scale. Institutions should consider learning technologies that are a help — not a hindrance — to managing learning content, activities, and assessments.


 

Decreasing technology learning curves:

Ideally, institutions would use their existing technology (such as the LMS) for all types of programs, whether in-person or online, a traditional degree, or innovative CBE. If, however, delivering CBE requires the adoption of new and different technology, instructional staff and admins will need additional time, training, and resources.


 

Ensuring human connection:

Institutions may be tempted to create self-paced independent study plans with automated assessments; however, without personalized human touch points or feedback, the program may feel disconnected and ineffective. With

comprehensive edtech

, CBE programs can still provide avenues for regular, personal feedback loops, learner support, and opportunities for engagement.
With these challenges in mind, implementing a quality CBE program at scale requires deliberate choices, careful planning, and a learning environment that delivers simple, intuitive student experiences that guide students through their learning journey. To achieve this, students will need an easy-to-use, engaging, and accessible learning environment wherever they are and from any device. The CBE learning environment should help students understand where they are in their journey, what they need to do next, and how to interact with the people who will help them move ahead.
To learn more about learner-centered experiences and how Canvas makes rolling out CBE programs effortless, download the Canvas CBE Prospectus.
Related Content
InstructionalStrategiesStudyHall.png

3WaysToGamifyYourClassroom.png