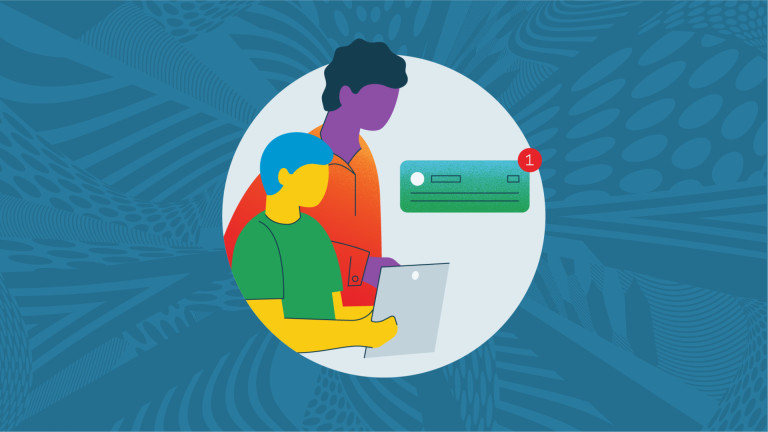 3WaysToGamifyYourClassroom.png
3 Ways to Gamify Your Classroom with an LMS
As technology continues to be a pillar of K-12 education, how can it be used to create immersive, personalized learning experiences in the classroom? The answer is gamification! A recent study showed that gamification presents a variety of advantages for learners, such as increased enjoyment (67%), extra motivation (~50%), and enhanced learning (more than 60%). Additionally, it can foster creativity and higher interest levels, provide immediate feedback, and improve student knowledge retention.
What is Gamification?
Gamification in learning seeks to motivate students to complete assignments and tasks using digital elements that embody games. Except it's not all fun and games. It's all about playing with intent and fostering an interactive environment that supports students learning at their own pace.
Here are a few tips to help you gamify your coursework with Canvas LMS:
#1 Create personalized learning pathways
Mastery Paths can be a great tool for practicing targeted remediation to meet individual learning needs. We recommend starting your Mastery Path with a pre-assessment to help determine each student's learning path. Each student may be given different assignments or options within the Mastery Path based on their level of understanding. Don't be afraid to get creative! Center your Mastery Path around a theme or gamify the learning experience by giving students an objective to follow. 
#2 Be flexible with the format
By giving students freedom and choice in the tasks they take on within the scope of an assignment or project, teachers can activate intrinsic motivation and pinpoint areas where extra guidance may be needed. To do this, teachers can create missions and adventures in Canvas Modules, awarding points for each task. This will encourage students to strive to reach a larger learning goal, with the added bonus of collecting points along the way!
#3 Reward learning achievements with digital badges
Digital badges are a great way to acknowledge and reward students for their accomplishments and provide an alternative assessment method for subjects and skills that may fall outside traditional K-12 standards. They can be linked to learning, effort, skills, and positive behavior and used to recognize the individual successes of all students, regardless of mastery level. Ranks and levels can add another dimension to a gamified course, giving students a sense of completion as they "level up" and allowing each student to learn at their own pace.
There's more than one way to teach & learn.
We know this to be true. By gamifying learning experiences with Canvas LMS, students can maintain a clear vision of where they're going and where they've been with stackable pathways, have more ownership in the learning with a variety of formats to choose from, and can collect badges that represent their skills and accomplishments. For more perspectives and best practices from Canvas experts, read our crowd-sourced collection of engagement strategies here. 
Related Content
Driving Student Centric Learning with Human Centered Design .png

A Guide to Digital Literacy and Citizenship Important Strategies and Lessons .png