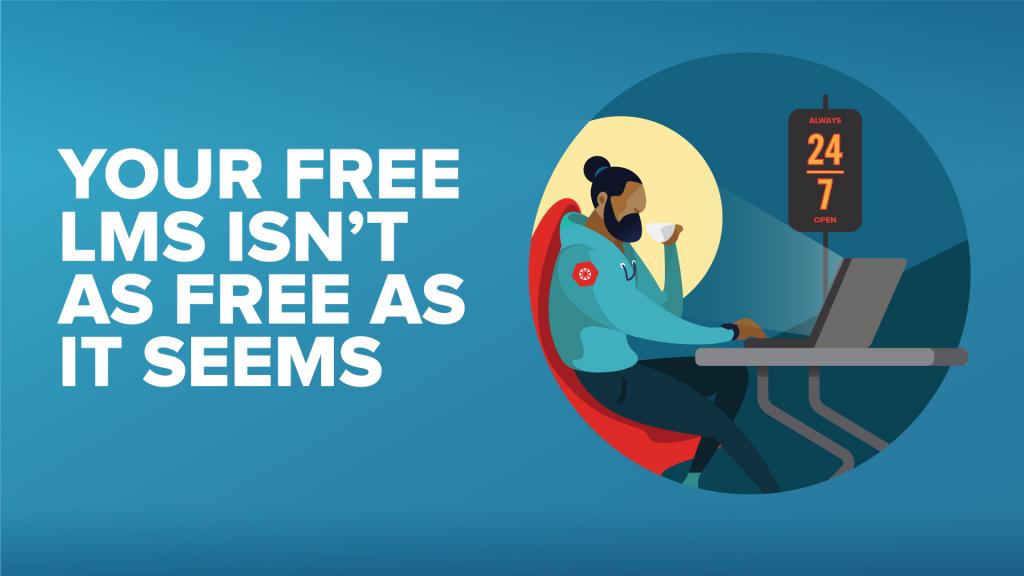 One of the biggest unforeseen challenges of the Covid-19 pandemic has been the need for colleges and universities to transition to remote teaching and learning almost overnight. Even institutions that felt they were well prepared found themselves struggling to support a connected learning experience for both faculty and students.
At the turn of this century, open-source technology emerged in the education space as a means of democratizing educational technology and leveraging the collaborative nature of higher education. While this put academic institutions in the driver's seat of developing software to support their needs, it came at the cost of centralized support and maintenance for those solutions. While strong communities emerged to provide mutual support and development, each software installation inevitably becomes so highly customized that it's nearly impossible to rely on a community for all aspects of support.
In many cases, what was once considered a "free" learning management solution, for many colleges and universities has evolved into the very thing they were trying to avoid: entrenched, out-dated, highly customized software that's hard to learn, hard to maintain, and costly to support.
The unaccounted-for costs of people and hardware, paired with the outdated user experience and low adoption rates, have left many colleges and universities struggling to deliver a modern digital classroom experience.
A decade ago, Canvas was developed to evolve the traditional approach to open-source technology. Today, it's dubbed "commercial open-source," and remains committed to openness, ensuring every institution can deliver a personalized learning experience at scale. We know every institution has its own set of unique challenges and needs, that's why Canvas leverages the security and reliability of Amazon Web Services (AWS) while featuring open APIs and deep LTI integrations to help schools easily build their technology ecosystems. Additionally, Canvas source code allows institutions to create deep customizations, and its supported by the largest community in the education space, with over a million active users.
With the Covid-19 pandemic forcing most learning institutions to evolve their blended and fully online course offerings, schools leveraging traditional open-source learning management software are at a crossroads: purchase additional costly hardware to support the surge in student usage expected in the fall, or make the switch to a new LMS—one that's reliable, scalable, secure, and can support the evolving needs of your learning community. In an effort to uncover the hidden costs of a "free" LMS, and to guide the exploration of a new LMS, we've developed this infographic.
Review a comparison of an open and free vs. an open and reliable LMS, side by side.
Related Content
sohe_6_trends_thumbnail.png