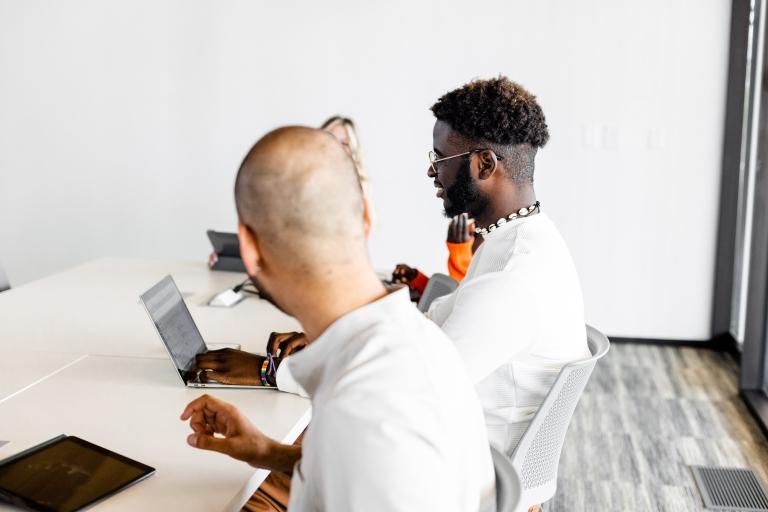 InvestinginanLMSforWorkplaceEducation.jpg
In today's rapidly changing corporate landscape, employers recognize the critical importance of investing in workplace education. This strategic move is driven by the need to keep up with the ever-evolving demands of the labor market and to bridge the persistent workforce skills gap. By prioritizing ongoing workplace or corporate education, employers can empower their workforce, elevate employee skill sets, boost engagement, and ultimately improve performance. In addition to organizational success, workplace education contributes to individual employee career growth and skills development.  
"89% of Learning and Development (L&D) professionals agree that proactively building employee skills will help navigate the evolving future of work." - 2023 Workplace Learning Report, LinkedIn 
The evolution of technology, education, and the workforce has brought about a shift in corporate expectations and demand. Employers want to stay ahead of the curve by investing in current business needs as well as future-proofing their organizations. Read on to discover ways employers invest in their employees through corporate education and learn how an LMS can support workplace learning.
Building Strong Foundations with Employee Onboarding 
Employers should invest in their employees from the start with digital orientations aimed at setting new hires up for success. By using a learning management system as the central hub for employee training, onboarding can include interactive videos, embedded quizzes, performance tracking, and targeted feedback loops, ensuring a smooth transition as new employees become familiar with their organization.
Skills Development with Credentialing and Licensing 
To support professionals in their learning journeys, organizations should aim to implement a digital badging and credentialing solution that validates competency and supports skills-based learning.
Learn how Salesforce used Canvas Credentials for learning and career development in their organization.
For positions requiring certification and licensure, employers are collaborating with institutions to offer credentialing opportunities. This allows employees to continue work and gain experience while completing their training. 
How On-the-Job Licensing Benefits the Employee:
Employers demonstrate commitment to employees

Employees gain hands-on industry and company experience 

Employees have a seamless transition into the workforce

Employees save on costs compared to traditional education
"By partnering with universities and using a common, shared language, companies are able to create a dedicated funnel of new employees with skills that directly map to those they need, reducing onboarding time and the need for supplementary on-the-job training. Additionally, in our quickly evolving tech economy, these same partnerships enable upskilling and reskilling of employees throughout their careers," -Ryan Lufkin, Vice President of Global Strategy at Instructure
Mentorship and Leadership Development
Organizations are empowering future leaders through mentorship and leadership development. With mentorship, the mentee works with their mentor to reach career goals. This approach offers the mentee a personalized career development plan and a chance to work 1-on-1 with a colleague more advanced in their career.
According to the 2023 Workplace Learning Report, leadership is among the top 5 skills companies need. Therefore, employers are building their leaders, helping professionals develop managerial and people skills needed for leadership. 
See how the nonprofit organization America Needs You provides mentorship and career development opportunities for aspiring professionals.
Foster a Learning Native Culture with Ongoing Employee Training
Use training to improve competencies and update employees on the latest industry trends. Offering continuous skill-building opportunities supports employee career pathing and fosters a learning native culture. This prioritizes learning as an inherent part of the company and its culture. 
Find the best tools to advance learning opportunities in the workplace. With an LMS, employers can enhance training efforts and align employee career goals with company needs. 
5 Benefits of Using LMS for Workplace Learning
With a corporate learning management system, organizations can provide flexible and engaging skill-building experiences for their employees. See how an LMS benefits workplace learning.
Engagement & Retention: Sharpening or learning new skills keeps employees invested in both their careers and the company. With an increased skill set, employees can confidently do their job, driving results and performance for the company. Learning opportunities add value to the employee's career, encouraging them to stay at the company for their career growth. 
Upskilling & Reskilling: Encourage career growth in the workplace with training opportunities that facilitate upskilling and reskilling. Supporting lateral and linear ascension in the company supports employees and reduces turnover. This helps promote inside promotion and growth.
Learn more about effectively upskilling and reskilling employees.
Flexible and Organized Learning: An LMS allows employees to engage and complete training when it's convenient for them. With a learning management system, employees can learn new workplace material, track their progress, and reach career milestones. Employers can also check on performance and completion. 
Personalized Learning Experiences: A robust LMS can support any company, no matter the size. Learnings can be tailored to specific departments, teams, or on the individual level. Ensure workplace learning material directly benefits the employees and supports them at their level. 
Drive Collaboration & Team Building: Workplace learning is a great way to communicate and collaborate across teams. Collaboration tools make it easier for employees to build rapport and relationships among colleagues and leadership. 
3 Considerations When Investing in an LMS for Corporate Education
A good LMS provides tools to enhance employee training, growth, and engagement. This improves the relationship between employees and their workplace, driving productivity and performance. Here are three considerations when investing in an LMS for corporate education.
Adaptability: Adopt a scalable and adaptable LMS that can support your organization's vision and goals, integrate with applications already in use, and support multiple use cases and delivery methods.
"We cannot put a price on how valuable uptime on Canvas is. It saves us time and stress. Instructure's service is second to none." -Tori Carroll, Business Manager, Exercise Research Australia
Reliability: Choose a trustworthy LMS that supports corporate education and company growth. Canvas LMS ensures a 99% uptime guarantee. 
Data and Reporting: Gain actionable and valuable insights with an LMS that delivers up-to-date insights on performance. Use analytics to make meaningful business decisions. 
Set employees up for success with skills-based opportunities and drive learning throughout the company with corporate management tools. Learn the importance of transferable skills in the workplace and how to select the best LMS for corporate education.
Related Content
MeasuringWhatMattersSOA.png

StrikingtheRightBalance.png

WhatisAndragogyThe AdultLearningTheory.jpg