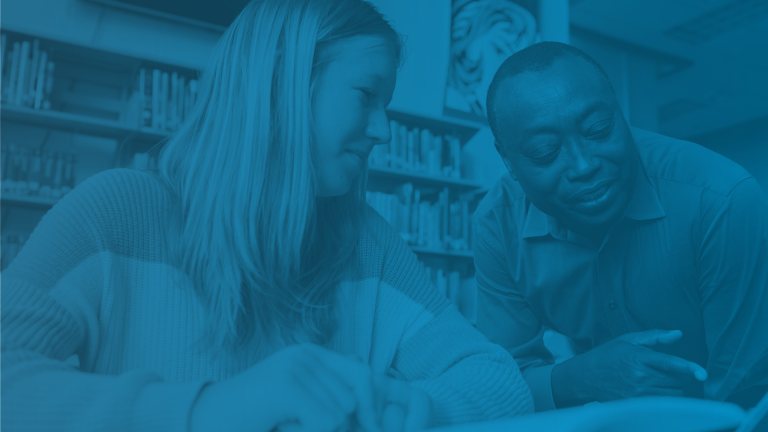 Canvas K12 Studyhall Thumbnail.png
Instructure Partners with Students to Promote Diversity, Inclusion, & Belonging
At Instructure, we believe in the importance and the power of Diversity, Inclusion, and Belonging to positively impact our global community.
When 10th grade biochemistry teacher Rita Boyd of Del Lago Academy in California reached out to ask if Instructure wanted to partner with a group of her students to design solutions to a company challenge, we immediately knew that we wanted scholars to engage with our Diversity, Inclusion, and Belonging (DIB) Committee.
Canvas is already the platform that Mrs. Boyd and her colleagues use to manage their project based learning plans. Connecting with Del Lago Academy as an industry partner on this interdisciplinary project allowed our team to further contribute to creating a relevant, real-world learning experience for her scholars, but the benefit was not one-sided. This partnership also allowed our Instructure team to benefit from the perspective and energy of 30 high school students who showed up ready to research, evaluate, and propose solutions for observing Pride Month and Juneteenth, as well as diversity efforts at large.
Halfway through their six-week project, scholars met with members of our DIB Committee to pitch their preliminary ideas and receive feedback. They took direction from our team and put their graphic design and modeling skills to work to create their final pitches, delivered via recorded presentations of learning at the end of May. And today, our DIB Committee and marketing department are working to bring some of those ideas to life, both for our employees and for our community at large.
As our company's reach expands around the globe and we think about engaging with DIB efforts through social media and other virtual initiatives, we have so much gratitude for these scholars who tackled this challenge from a place of understanding. As one scholar reflected, "As people who were affected by…going fully online, we do know what it feels like" to do our best to show care for others from a distance.
Thank you, Del Lago Academy, for helping us create even more opportunities to increase diversity, inclusion, and belonging at and through Instructure!
Guest post by Carissa Duran, Principal Learning Consultant
Related Content
A Guide to Digital Literacy and Citizenship Important Strategies and Lessons .png

Instructure_Teacher_Appreciation_Week.jpg