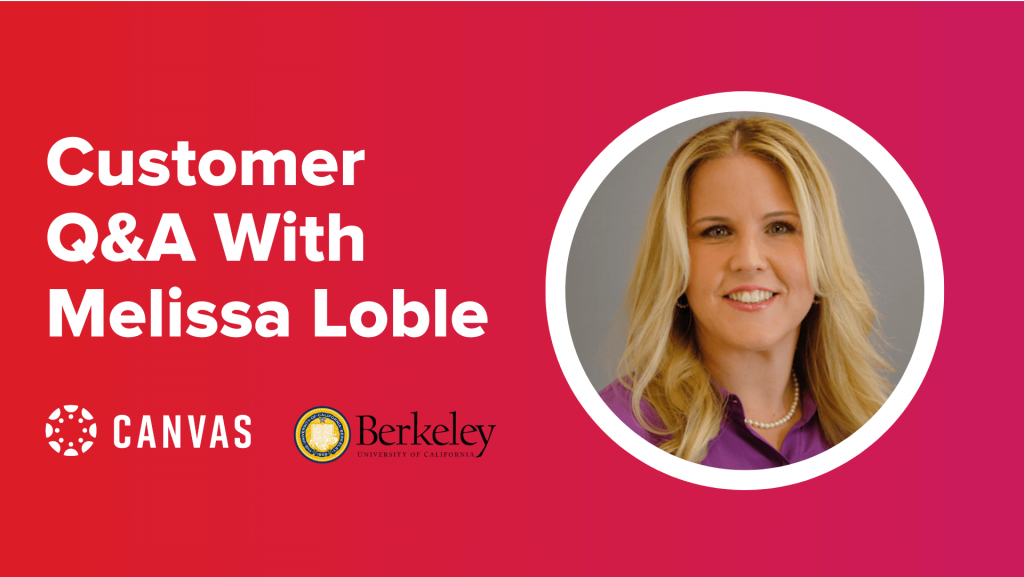 As you well know, we're big fans of open, extensible learning at Instructure. I'm excited to share that one of our earliest adopters of Canvas, the University of California, Berkeley, has won the IMS Global Gold Medal for their internally built Online Advising Tool. If you're not familiar with IMS Global or their annual Learning Impact Awards, you can check them out here. Not only is Berkeley Online Advising (BOA) leveraging Canvas data and built on standards, but it's also pretty darn cool in its impact on student success. I virtually connected with Steven Williams, BOA Product Manager, to learn more about BOA. What follows is a Q&A between us:
What inspired the team at UC Berkeley to build BOA?
Steven: UC Berkeley was an early adopter of Canvas Data. As we developed our internal Learning Records Store (LRS) infrastructure to host this data, we worked with our campus partners to understand who might benefit most from real-time information about student progress that Canvas Data provides. Fortunately, at the same time, we were approached by Derek Van Rheenen, Executive Director of the Athletic Study Center on campus. This led to a pilot partnership with the Athletic Study Center. Student-athletes have some specific requirements to maintain eligibility to participate in team sports, and their advisors required earlier notification of issues with student progress than they were receiving from existing campus systems. By making advisors aware of student progress issues sooner, they were able to use their expertise in advising to intervene and support student-athletes in their academic success.
Are you now seeing it used across the institution?
Steven: BOA launched as a campus service in Summer 2019, and is now being used campus wide by over 900 advisors to support our 30,000+ undergraduate students. In addition to the alerts generated by Canvas Data, BOA also offers advisors enhanced functionality for entering advising notes, and provides new features to help advisors generate reports. BOA contains student data from Canvas and our campus student information system, as well as campus databases that were previously siloed to individual departments.
Wow, that is seriously impressive adoption. Has COVID had an impact on use at all?
Steven: COVID has definitely had an impact. BOA is essential to our advisors and our students while they learn remotely. We had some departments embrace BOA quickly last fall, while others were phasing in BOA gradually. For some of those who were taking a phased approach, COVID sped up their adoption of BOA. COVID also shed light on the importance of accessible, scalable, secure systems. We had departments leveraging tools and processes that were not as flexible as BOA, and going fully remote quickly exposed some of the limitations of those processes.
What is next for BOA?
Steven: We want to continue to find new ways to gather and leverage data to support advisors, who are the campus' key stakeholders in student success. BOA's data lake is constantly expanding, and can support a variety of potential student success initiatives. Ultimately we would like to see BOA and the data lake synthesized with an even greater spectrum of data sources, to connect Canvas data with functionality such as degree planning. Our advisors are the experts in student success, and we want BOA to be a key tool to support their work.
The team responsible for our BOA implementation includes a project manager, product manager, UX designer, and data scientist who all work closely together with our DevOps group who are responsible for the entire educational technology platform at UC Berkeley. Using a mature agile process, we are able to listen to advisors and rapidly implement new features, including some that have become more relevant in our fully remote world. We also work closely with campus leadership including our Chief Academic Technology Officer, Vice Chancellor of Undergraduate Education, and Chief Information Officer, who are all key stakeholders in the success of BOA.
---
Thank you, Steven, for the great insights into BOA and the incredible work being done at UC Berkeley.
Well done, UC Berkeley! For those of you interested in learning more about BOA, check out this video and summary. Stay tuned for more great examples from our community on the use of open standards to positively impact students around the globe.
Keep learning,
Melissa Loble, Chief Customer Experience Officer
Related Content
navigatinggenerativeai.png