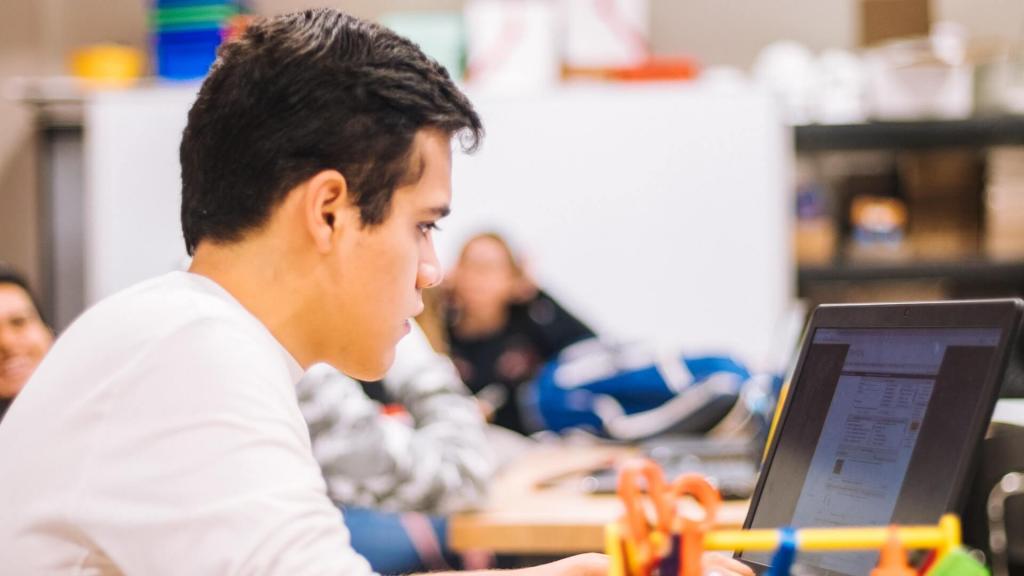 What's a learning management system, anyway?
It's an LMS, of course! What's an LMS? In the simplest terms, it's software made to support teaching and learning. It provides a built-in framework for every aspect of the learning process. And in today's increasingly digital learning landscape, an LMS can make an incredible difference for any educational institution—or other organization with something to teach its people.
What's the main purpose of an LMS? In a nutshell:
Administering learning more easily
Organizing coursework, grading and such
Keeping track of who's learning what
Offering digital access across devices
So, what can an LMS do for you?
All of the above! But a more detailed answer depends on your needs, and those of your organization. For teachers and administrators at K–12 schools or higher education institutions, an LMS has become absolutely essential in the midst of a global pandemic. It's a robust, reliable way to create, administer and track courses—while giving students a rich digital learning experience that can support their education from many different angles.
For businesses, an LMS lets you teach employees, your sales force and other stakeholders just about anything, right from their computers. Handle onboarding and create topic-specific courses and quizzes. Use course templates or create your own from scratch. Even integrate video or live interactions. Need to educate customers about specific products? An LMS can make that snap as well, leading to happier, more loyal customers.
Also, it helps if your LMS is based in the cloud. The alternative is software installed on every device in your learning network. The cloud is definitely the more popular choice these days. You don't have to add anything to your computer or those of your learners. You just log into the LMS online and everyone's connected. Another benefit of a cloud-based LMS is not having to worry about software upgrades getting in the way of learning.
The main benefits of online learning management systems:
Simplified learning.
That doesn't mean every topic will be a snap—just that your learners can interact with educational content from anywhere with the internet, any time.
Everything in one place.
Keep your courses and related materials in one safe spot. Keep up with progress, participation, and grades. And keep track of helpful data and powerful insights for your organization.
Access from any device.
As long as it's a reasonably smart device. Learners can get to the LMS and expand their learning from their desktop at home, or their laptop or smartphone on the go.
Useful integrations.
Make sure your LMS is open to integrating with other software—from video-conferencing to badging—that can enhance its offerings.
Technical support.
Any LMS worth its salt offers reliable technical support in a pinch. Then again, the best LMSs are easy enough to follow that they don't require a lot of support once you get the hang of them. And speaking of the best LMS ...
Canvas is THE learning management system for schools.
There's a reason Canvas is the #1 learning management system for schools around the world—both K-12 and higher education. Actually, there are a lot of reasons. It's designed to deliver teaching, learning and student success through an open, extensible learning ecosystem. It's a powerful set of highly integrated learning products gives institutions all the functionality they need and none that they don't. Canvas was born in the cloud, native SaaS from the start and guarantees 99.9% uptime. And you can count on easy integration with a network of 400+ education technology partners to support your digital campus today and well into the future.
You're going to want to learn more about Canvas.
(AKA the learning platform that enhances your awesomeness.)
Explore tools for instructional continuity during the pandemic.
(The classroom may be closed, but the learning is wide open.)
Related Content
MeasuringWhatMattersSOA.png

StrikingtheRightBalance.png

WhatisAndragogyThe AdultLearningTheory.jpg