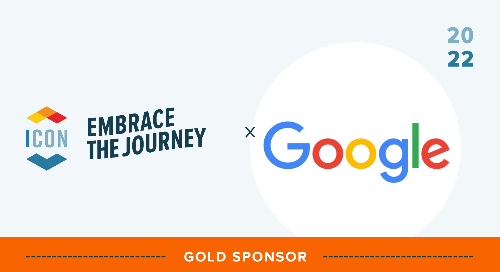 From managing and grading student work to sharing feedback, teachers have so many tasks to complete from day to day. They need to be able to manage their everyday tasks with simple tools that don't get in the way of teaching. Google for Education and Canvas share this sentiment and strive to develop tools to work better together, helping teachers quickly and easily complete tasks so more time can be spent bringing their instructional vision to life.
One such integrated tool is Google Assignments LTI, which was built using the latest Learning Tools Interoperability (LTI) standards. It's an application accessible in Canvas that gives teachers a simpler way to distribute, analyze, and grade student work. Google Assignments LTI lets you access collaborative Google Workspace for Education tools like Google Docs, Sheets, and Slides right within Canvas, for no additional charge.
We're excited to share the many features within Google Assignments LTI that enhance Canvas. These flexible features are easy to learn and have the potential to boost collaboration and productivity. Additionally, they can help teachers provide clear guidance and ideas for students.
Continuing collaboration and streamlining coursework
Canvas and Google Workspace for Education have become powerful solutions for schools – Google Workspace for Education is integral for collaboration and Canvas is a game changer for course management. To create more opportunities for teacher-student collaboration, we extended Google Workspace for Education tools to Canvas. With Google Assignments LTI, teachers can continue collaborating with their students using familiar EdTech tools while streamlining how they distribute coursework.
When assigning a new project with Google Assignments LTI, teachers can select from templates in Google Docs, Sheets, Slides, Sites, Jamboard, and more. They can even assign up to 10 files in one assignment and then automatically create personalized copies of project documents so each student can edit their own document.
Powering productivity and grading with choice
Grading is an important but time-consuming task for every teacher. Now teachers have the choice to grade with either Canvas SpeedGrader or Google Assignments, both of which help teachers grade much more efficiently and productively. When a teacher creates an assignment, they can choose to grade within Canvas or Google Assignments LTI – whichever tool best fits their needs.
Both options offer unique grading capabilities. SpeedGrader lets teachers sort submissions by student, hide student names for anonymous grading, and view submission details for each student. It also lets teachers give feedback in the form of video, audio, and plain text comments. With Google Assignments LTI, teachers can create a simple rubric that is then displayed right next to student work within the interface and they can also give students feedback directly in the student work using a comment bank, all without ever having to leave Canvas. Teachers can also use time-saving shortcuts like automated management of file permissions and automatically sending individual copies of graded files to each student.
Giving guidance and fostering critical thinking
Providing students with meaningful feedback has a major influence on their learning journey. With Google Assignments LTI, teachers can see how a student is progressing on a project and get the opportunity to provide help along the way. Students can boost their scores on projects because teachers can view and provide guidance on the work in progress before it's submitted. Also, rich editing features in Google Docs allow teachers to give guidance that's as clear as possible. They can ask questions or make critiques in margin comments, strike through text, and use Suggest mode to track changes.
Teachers can also access originality reports through Google Assignments LTI to help guide students' critical-thinking skills. It lets students and teachers check work against hundreds of billions of web pages, and over 40 million books in a variety of languages, to identify where citations are needed. A recently added feature in originality reports even allows teachers to compare current student work to anything previously stored in their school's private repository*. This means teachers can look for student-to-student matches from past classes and current classes.
Ready to get started with Google Assignments LTI? It's easy for IT admins to turn it on within Canvas and even easier to get started and use. Visit this page to learn more and make your everyday teaching tasks simpler.
* Available with paid editions of Google Workspace for Education.
Related Content
MeasuringWhatMattersSOA.png

StrikingtheRightBalance.png

WhatisAndragogyThe AdultLearningTheory.jpg