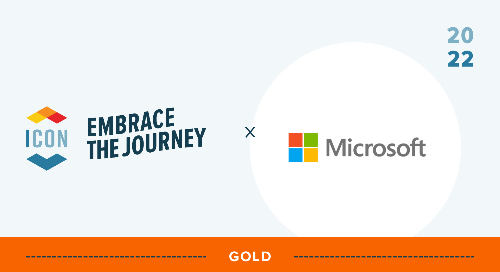 At Microsoft EDU, we are committed to continuously improving our integrations with Canvas by Instructure, and today I'm excited to announce a lot of upgrades to our LTI apps available this summer! I've had the pleasure of working closely with the Instructure team over the last 2 years to develop and deliver Canvas integrations with Microsoft Teams classes, Teams meetings, OneDrive, and the Immersive Reader. We initially released these integrations a year ago and have received invaluable feedback from all of you about how to improve your experience. My colleagues and I know that the demands of teaching and learning are shifting and that your technology solutions need to adapt to accommodate new hybrid learning demands.
We are excited to deliver on your feedback with new investments in partnership with our friends at Canvas. In this blog post, I'll review the current LTI integrations available today with Canvas, new features coming this summer, a customer case study, and opportunities to learn more and connect with the Microsoft team. Keep reading to learn more about how to make the most of your hybrid learning set up using Canvas and Microsoft 365!
Canvas + Microsoft Teams are better together
First, I want to talk about why we believe it's fundamental to build world-class LTI integrations here at Microsoft. Canvas is the hub of classroom management, providing educators with rich assignment and grading features, curriculum creation, content development, and more. At Microsoft, we excel in providing collaboration products like Teams and Teams Meetings, productivity tools like OneDrive, Office 365, and OneNote, social learning apps like Flipgrid, and accessibility tools like the Immersive Reader. We believe that by bringing together the power of Canvas' rich Learning Management System (LMS) capabilities with Microsoft's best-in-class collaboration and productivity tools delivers the best classroom experience.
Microsoft Teams is used by hundreds of thousands of enterprises and educational institutions alike to provide video calling, rich chat functionality, and group-based collaboration. Teams also has education features that support student success like Education Insights and enable faculty and staff coordination and professional development like Viva Learning to name a few. Integrating Teams with Canvas gives you access to world class collaboration experiences and allows you to prepare your students with the technological skills they will need in their careers.
New LTI features coming to Canvas this summer!
You asked and we listened! All these new features were built based on the feedback we've received from customers over the last year. Keep reading to learn about these awesome updates coming to our Canvas customers this summer in our LTI integrations.
All the features you see below are updates to our LTI offerings with Canvas, which include a new Teams classes LTI, a new Teams meetings LTI, and a new OneDrive LTI with Canvas. The Teams classes LTI allows instructors to create and sync Class Teams directly within Canvas. The Teams meetings LTI allows users to create, view, organize, and join their Teams meetings from within Canvas. The OneDrive LTI allows instructors to create assignments, add content using the Rich Content Editor (RCE) and modules, and create collaborative documents in Canvas. Instructure has also worked to bring the Immersive Reader into Canvas to bring accessibility to all. For a more in depth look at these integrations, take a look at my blog post from last year.
Access Teams sites and shared files from the OneDrive LTI
The OneDrive LTI team has released the ability for educators and students to access their shared files and Teams files directly within the OneDrive LTI in Canvas. This makes it easier than ever to bring your shared files and collaborative work into the Canvas experience. Using the OneDrive LTI, you can create assignments, start collaborations, or simply add cloud files to your course outline and pages in Canvas.
Support for Channel Meetings in the Microsoft Teams meetings LTI
We now support the ability to create channel meetings from within Canvas in the Teams meetings LTI. Channel meetings allow meetings to take place within a Class Team – giving automatic access to all the rich Teams collaboration features in a channel and making it easy for educators and students to access chats, recordings, and attendance reports in one easy place.
Access Teams meetings recordings directly from Canvas
The Teams meetings LTI now allows users to access recordings and attendance reports from within the LTI. This means educators and students will never have to leave Canvas to access all their recordings and videos. This has been one of our top customers asks over the last year and we are excited for all of you to try out this new feature.
See your Teams notifications in Canvas
Educators and students can now see their Teams notifications directly within Canvas so they can see if they need to catch up on any important chats or discussions.
Create Teams Posts within Canvas
The Teams Classes LTI app inside Canvas helps facilitate educator and student collaboration, but previously educators needed to leave Canvas to create content. To create a smoother experience, we now support content creation capabilities within Canvas using the Teams Classes LTI app, all in an intuitive and discoverable way.
Utah Valley University increases student engagement using Microsoft 365 and Canvas
I wanted to close out by highlighting a powerful customer success story. Utah Valley University, home to more than 40,000 undergraduate students, adopted Canvas as its LMS in 2011 and Teams as its collaboration platform in 2019. UVU selected Teams as its collaboration tool because of its prevalence in the workforce and its unique ability to prepare students for the future.
Before the LTI integrations were available, UVU had manually set up Class Teams alongside their Canvas courses and kept them in sync. It was also burdensome for educators and students to need to go to two separate interfaces – Canvas for their classroom needs and Teams for meeting and group collaboration.
Last year, UVU adopted the Teams classes LTI to allow educators to easily create Class Teams and keep them in sync automatically from within Canvas. It also streamlined the process of educators and students accessing their meetings and collaboration spaces. As a result, UVU saw a significant increase in student engagement and student attendance of lectures and virtual classes. Jason Hill, UVU's Director of Learning Systems, shared, "our users are utilizing more of the features in Microsoft Teams now than ever before because of its seamless integration with Canvas LMS."
Fill out this form if you'd like to learn more about the new integrations! Our customer success team will reach out with more information and can provide 1:1 assistance with deploying the LTIs.
Please also join my weekly LTI office hours to learn more about the Microsoft Integrations and ask your questions in real time at 4:30pm PT every Wednesday and 8:00am PT every Thursday.
You can also register to watch our latest webinar "Transforming Teaching and Learning with M365" with Canvas and Utah Valley University to see LIVE demo!
Related Content
MeasuringWhatMattersSOA.png

StrikingtheRightBalance.png

WhatisAndragogyThe AdultLearningTheory.jpg