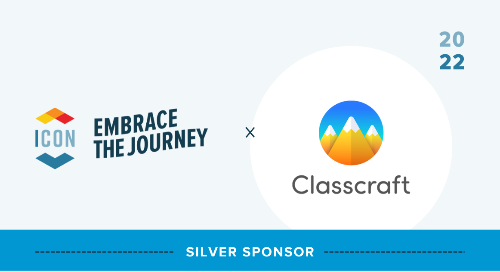 Here's what we know: both teachers and students benefit greatly from using a Learning Management System (LMS) for many reasons. When used properly, it saves time on administrative tasks, reduces errors, and empowers better teaching and learning. The system creates consistent support within the classroom experience — strengthening communication, collaborative learning, and relationship-building experiences for both educators and students. Yet, for an LMS to successfully underpin the nuances of your digital and in-person classroom environment, it requires help to become as dynamic as the community of staff and students participating in it.
Though it can be the centerpiece of student engagement, an LMS that's used solely for grades and submitted assignments can easily lose relevance today, especially as students are increasingly accustomed to more dynamic experiences throughout their lives. Integrating a behavior management app's PBIS and SEL functionality into your LMS humanizes the digital learning experience while growing an ecosystem of resources to address the needs of your community of learners, rather than acting as a static, transactional tool.
More student motivation
It can be challenging to motivate students to participate on grades alone. An LMS like Canvas can integrate behavior management apps with gamification mechanics to build intrinsic motivation amongst students. By using one of these behavior apps, you can assign a points-and-rewards system that's aligned with turn-in assignments and class participation to help increase student engagement.
More data, more context
While grades are a central part of learning assessment, context is equally important. By pairing the data analytics from your behavior management app with an LMS like Canvas, you can track PBIS skills and academic behavior data at the same time. From there, instead of tracking down information from various disjointed sources, you can glean clearer insights into the dynamics of each individual student's experience and address their needs more specifically.
More collaboration, less competition
Additionally, within an LMS, a behavior management app can integrate a points system with rewards achieved through collaborative PBIS activities. As a result, less emphasis on individual grades and a greater focus on PBIS-driven collective reward systems will move students away from learning in isolation, towards much more collaborative and supportive habits.
A simple and streamlined experience for students and teachers
According to a 2020 McKinsey & Company report, teachers work an average of 50 hours per week, with 11 hours spent on preparation activities. Behavior management LMS integrations can reduce the opportunities for distractions, since students need only log into a single digital app with cohesive gamification mechanics to incentivize their focus.
While integrating another app into your LMS might seem like added responsibility and something new for teachers to learn, you can seamlessly bridge information from your favorite behavioral app to the school's LMS. For example, converting graded assignments into points on your behavior management app allows you to monitor both from one place without bouncing between the two systems. Thanks to the highly accessible experience of these platforms, students and teachers can spend more time engaged in class activities.
A digital ecosystem to elevate school culture
The more opportunities we have to collaborate and connect throughout each system, the more our environment will be improved. Complimenting an LMS with the specialties of behavior management integrations creates powerful opportunities to positively shape culture. Not only does it help establish clear behavioral guidelines, but it also nurtures student connections with teachers and their peers, reduces classroom inequalities, and ultimately promotes a healthy classroom and school culture.
Relationships are everything
As humans, we learn from each other. We naturally seek others to help us gain perspective and make sense of the world around us, as well as ways to facilitate these connections. By creating an engaging LMS, where learners can constantly connect and stay motivated, we help provide an impactful way for students to learn new skills, create positive classroom environments, and build meaningful lasting relationships.
Explore our behavior management integration at Classcraft.com to learn how we make your LMS more engaging for teachers and students alike.
Related Content
navigatinggenerativeai.png