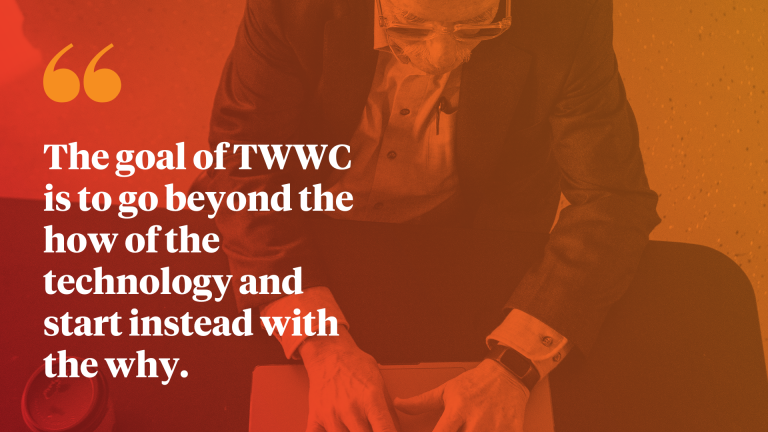 Engaging Faculty with Cohort-Based Professional Development.png
Engaging Faculty with Cohort-Based Professional Development
Faculty technology support is often a function of an Information Technologies department. Whether it involves an established platform or something entirely new, professional development is typically provided as individual, fragmented offerings following a "point and click" methodology. 
However, a more successful approach may be to take faculty beyond the usual IT workshop. For our recent transition to Canvas, the Notre Dame Teaching & Learning Technologies team decided to embrace a community of practice style model emphasizing connection and collaboration as opposed to a set of sequenced, one-off training sessions. We call our program, Teaching Well with Canvas (TWWC). 
The goal of TWWC is to go beyond the how of the technology and start instead with the why. In addition to sharing our expertise as academic technologists, we bring in speakers to cover skills to maximize the use of the new system. And most important, our professional development offerings are set up as cohorts, where we can also spend time building relationships while keeping the mood collegial and collaborative. 
Ways to Engage Effectively with Faculty Professional Development Cohorts
Prioritize Pedagogy. Start sessions with the instructional reasons behind using a discussion board or online assessment to show faculty the value of trying something new. Introducing technology without highlighting the increase in student engagement and improved learning outcomes is not meaningful and places technology like Canvas as competitive to in-person instruction, rather than a more useful integrative and applied approach.
Cultivate Community. Encourage connection between faculty to create a spirit of learning, knowledge sharing, and collaboration by creating cohorts. Including IT team members alongside faculty during professional development sessions may encourage partnerships and more of a mindset of collaboration. It is important to foster a lighter, more collegial atmosphere that may include coffee and/or lunch; faculty will be more comfortable asking questions, sharing experiences, and continuing the relationship beyond initial workshops. 
Schedule Strategically. Choose a period immediately before the semester begins to get faculty at the moment when they are actively thinking about their courses. This will lead to an engaged cohort who are able to work as they learn, grab a consultation when they most need it, and leave with some experience under their belt. 
Next Steps 
As we evolve our professional development offerings at Notre Dame, we plan to leverage the cohorts' foundational relationships and learning to include peer-to-peer workshops. Providing exposure to advanced tools and topics will keep our faculty engaged and inspired in their use of Canvas to facilitate student success.
Keep Learning,
Laura Cira, Crystal DeJaegher, Steve Varela
University of Notre Dame
0
Related Content
Driving Student Centric Learning with Human Centered Design .png

A Guide to Digital Literacy and Citizenship Important Strategies and Lessons .png