Instructure Names Chris Ball as President and Chief Operating Officer
Former GM of Adobe's commercial business will focus on accelerating global growth, improving efficiency and delivering excellent customer experience
SALT LAKE CITY — January 10, 2023 — Instructure, the maker of Canvas, today announced that Chris Ball has been named the company's new President and Chief Operating Officer, effective January 9. In the newly-created role of President and COO, Ball oversees the go-to-market strategy and customer lifecycle, including marketing, revenue operations, sales and customer experience. He will focus on driving efficiencies for growth and accelerating the execution of the company's mission of elevating student success, amplifying the power of teaching and inspiring everyone to learn together.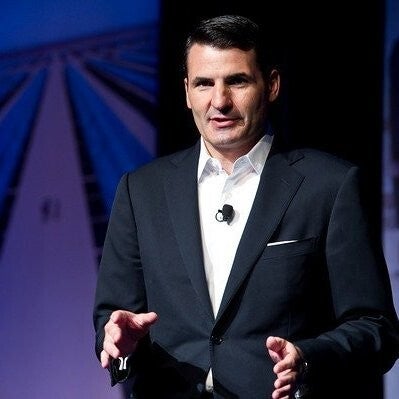 Chief Revenue Officer Frank Maylett has informed the company that he intends to step down from the company. The date of Maylett's departure has not yet been determined.
"We're very grateful to Frank for leading the revenue organization through a pivotal period of change at Instructure. His contributions to the company are immeasurable," said Steve Daly, CEO of Instructure. "With Chris Ball leading the entire customer lifecycle, we look forward to building on that foundation and continuing to provide great value for educators and students. We're intentionally building a culture of success and Chris has a strong track record of scaling organizations. With his influence, we're looking forward to making an even greater impact on the education industry."
Ball brings 28 years of valuable experience leading high-growth, global, publicly-traded companies. Most recently, he was General Manager, Americas Enterprise (United States, Canada, and LATAM) of Adobe Systems Inc. During his tenure, Adobe surpassed $12.5B in annual revenues. Prior to Adobe, Ball served as the Entrepreneur In Residence at Lightspeed Venture Partners, a global venture capital firm focused on multi-stage investments in the enterprise, consumer, and health sectors. Prior to his time at Lightspeed Venture Partners, Ball spent over a decade at SAP, Americas as EVP & General Manager, running a variety of high-growth scale businesses, and held various executive management positions at several other publicly traded and venture-backed high-tech companies.
"Instructure has an enormous market opportunity to build on excellent products in the higher education and K-12 space worldwide," said Chris Ball. "I'm excited to join such a high-performing, mission-driven team committed to elevating learning and empowering educators."
FORWARD-LOOKING STATEMENTS
This press release contains "forward-looking" statements, which are subject to the safe harbor provisions of the Private Securities Litigation Reform Act of 1995, including statements regarding the potential, timing and examples of any strategic alternatives. These statements are not guarantees of future performance, but are based on management's expectations as of the date of this press release and assumptions that are inherently subject to uncertainties, risks and changes in circumstances that are difficult to predict. Forward-looking statements involve known and unknown risks, uncertainties and other factors that may cause actual results, performance or achievements to be materially different from any future results, performance or achievements. Important factors that could cause actual results to differ materially from those expressed or implied by these forward-looking statements include the risk factors described in the Company's form 10-K filed with the Securities and Exchange Commission (the "SEC") on February 23, 2022 and other documents filed with the SEC and could cause actual results to vary from expectations. All information provided in this press release is as of the date hereof and Instructure undertakes no duty to update this information except as required by law.
About Instructure
Instructure (NYSE: INST) is an education technology company dedicated to elevating student success, amplifying the power of teaching, and inspiring everyone to learn together. Today the Instructure Learning Platform, comprised of its flagship product Canvas LMS and several products serving K-12, higher education and professional education, supports tens of millions of educators and learners around the world. Learn more at www.instructure.com.
Contact
Brian Watkins
Corporate Communications