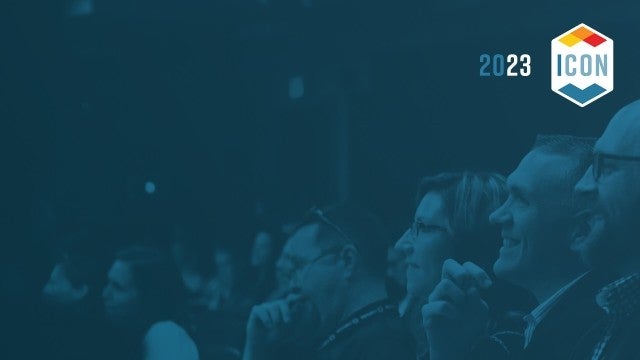 Frequently Asked Questions
When and where is InstructureCon this year?
0
How much does it cost to attend, and what comes with the ticket?
Early Bird pricing is $695 per ticket until December 31 and includes access to all keynotes, breakout sessions, meals, receptions, and conference swag. On Jan 1, tickets go up to $895 per ticket.
Guest passes will not be offered this year due to limited space.
0
Are we offering a group discount?
There is no group discount with Early Bird registration, however, a group discount will be applied to full-price registration and will be an option at checkout, but it will not be lower than the deeply discounted Early Bird registration.
0
Can my clients register multiple people by an invoice/PO?
0
Is there a new customer discount?
We will not be offering these types of discounts at this time.
0
Where do people register?
0
Is pre-conference registration open, and how much is it?
Pre-conference registration will open in January.
0
How do attendees notify you of dietary restrictions?
An email will be sent out as the event gets closer for any dietary requirements
0
What is the refund policy?
Cancellation requests for registration fee refunds must be submitted in writing according to the following schedule:
On or before May 23, 2023: 100% refund
May 29, 2023 through June 30, 2023: 50% credit
July 1, 2023 or later: No refund (No-shows are ineligible for registration fee refunds.)
Pre-Conference: Due to the limited seats available for the pre-conference workshops, refunds will not be issued. Name replacements will be accommodated until June 30, 2023. After that date, no name changes will be allowed.
0
What is the substitution policy?
Attendee substitutions from the same company may be made at any time at no charge before June 30, 2023. Substitution requests for individuals outside the company will not be granted.
0
When will the agenda be available?
No official agenda yet, but the conference will begin at Noon on Wednesday, July 26, and end at noon Friday, July 28.
0
Who Do I contact if I would like to reserve a room for Tuesday night?
0
When will the Call for Proposals be announced?
The call for proposals will be made in January. We will make selections in March and presenters will be notified in April.
0
Will speakers receive a registration discount?
The speaker discount will be $400. If they take advantage of Early Bird registration and are selected to present at the event, we will reimburse them $295.
0