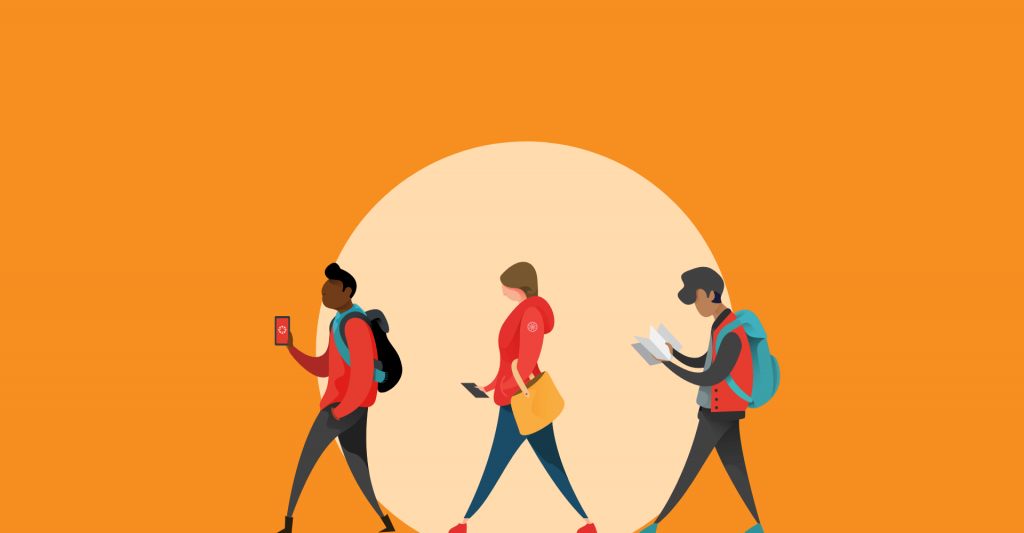 We live in a data-driven world. From the internet to the various social media channels many of us use daily, we are sharing our personal lives online more than ever before. The increase in access to vast amounts of information is undoubtedly creating new opportunities for growth, but as the saying goes, "With great power comes great responsibility." With increased access to individual data comes the heightened responsibility to treat personal information ethically, transparently, and fairly.
At Instructure, we're committed to protecting the information we receive by ensuring it's used only to support students, institutions, and education. Privacy is paramount in education, and therefore, privacy standards are embedded in our corporate DNA as we strive to support educators and students worldwide.
So you may be wondering: What does the responsible use of student data look like? We often hear about the misuse of data, which can overshadow the positive impacts properly handled student data can have on the learning experience. Student data exists primarily to support teaching and learning practices, allowing educators to evaluate student performance and enabling students to showcase their achievements. Student transcripts? That's data. Assessment scores? That's data, too. We know we need it, but we also need to protect it at all costs. That's where I come in.
Over the last 15 years, I have had the privilege of working with a number of amazing companies to develop strong, transparent, and meaningful privacy programs. At the heart of privacy is the ethical use of data, and it's my belief that the use of that data needs to be understandable and transparent to everyone. My primary goal is to encourage and implement radical transparency in our community to empower students, parents, educators, and institutions. To deploy this initiative, we are working on the following projects as a team:
We've launched a dedicated privacy website that provides answers to frequently asked questions about privacy and how Instructure protects student and institutional data. This website is a dynamic project that will be updated and improved with feedback from our community of educators, parents, and students.
We're improving our privacy policies to be clear and understandable to students, parents, educators, and institutions.
We're continuing to create strong community outreach programs by bringing together key stakeholders to develop meaningful privacy standards for protecting student data while also improving student outcomes.
We're improving our internal process, policies, and procedures by focusing on privacy at all stages of product development.
In addition to the tangible work that we do to uphold our promises, the foundation for privacy at Instructure will be built upon five key principles: transparency, accountability, integrity, security, and confidentiality. Although these are commonly used terms in the privacy world, each of them mean a great deal to us and represent our commitment to you. To expand upon these terms, I've defined them in our own words below:
Transparency: This is best defined by the UK's Information Commissioner's Office (ICO), "Transparency is fundamentally linked to fairness. Transparent processing is about being clear, open, and honest with people from the start about who we are, and how and why we use their personal data." This principle is rooted in openness and honesty and the right of data subjects to be informed about how their data is handled.
Accountability: As a requirement and best practice, we strive to demonstrate our commitment to privacy in concrete and tangible ways. We work diligently to ensure that our documentation, policies, and procedures support student and institutional privacy from the ground up.
Integrity: We ensure the data entrusted to us is trustworthy and consistent, and we take every reasonable step to ensure all processed data is accurate and up to date.
Security: We will maintain a clear focus on the technical and organizational measures we use to protect student and institutional data. At Instructure, we have an open security program which is based on both preventative and detective measures, as well as processes, controls, and tools helping to mitigate risks that might impact data, people, systems, operations, products, and our mission as a company.
Confidentiality: We provide clearly established rules that limit access to student and institutional data entrusted to Instructure. We strive to protect that data from unauthorized access or unlawful processing.
As a privacy advocate, it is my personal mission to help Instructure hold itself to the highest legal and ethical privacy standards. To learn more about our improved privacy policies, our current and future commitment to privacy, and our responsible use of data to support teaching and learning, I invite you to visit our new privacy website.
Related Content
Blogpost LearningMate-Instructure - AI quiz generator V2 (1).png