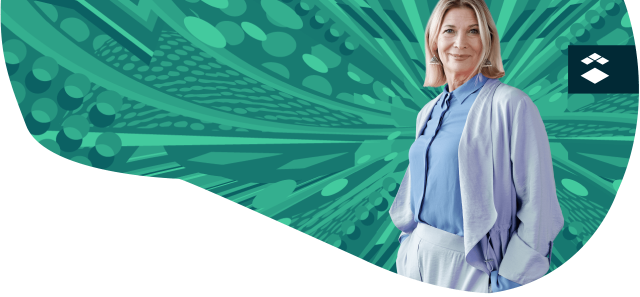 Save the Date for InstructureCon Online!
October 7th 2021
The days are growing longer, the birds are chirping, and it's time to start planning for InstructureCon! Save the date for professional learning, colleague-connecting, in-depth Canvas Qs & As, and more.
Ready, set, present!
Educator-led sessions are what make InstructureCon so awesome. Your colleagues and counterparts want to hear about your unique pedagogical approaches, your time-saving tricks, and your key takeaways from the year that shall not be named.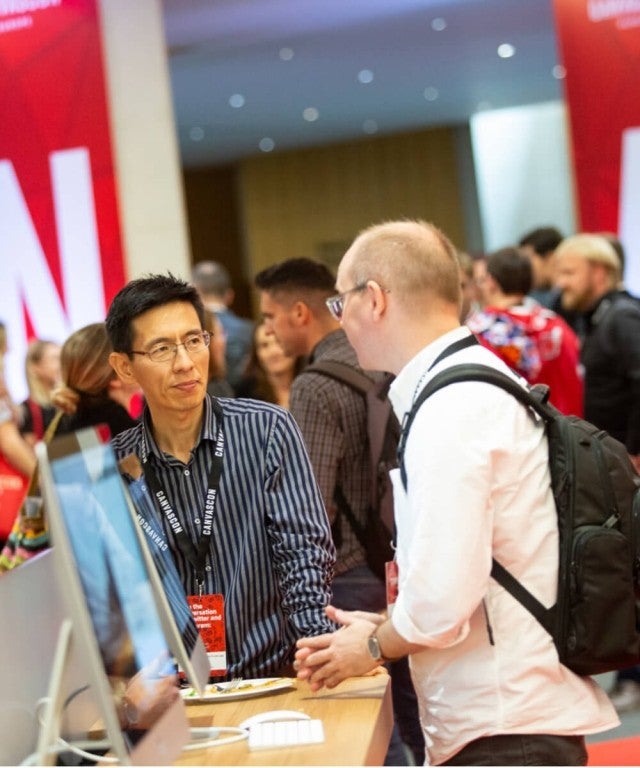 CanvasCon is where you get people who are like-minded, all coming together, sharing ideas. There's always something to learn.
Group Director of Digital Learning Technologies, The TEC Partnership
What does InstructureCon Online 2021 have in store?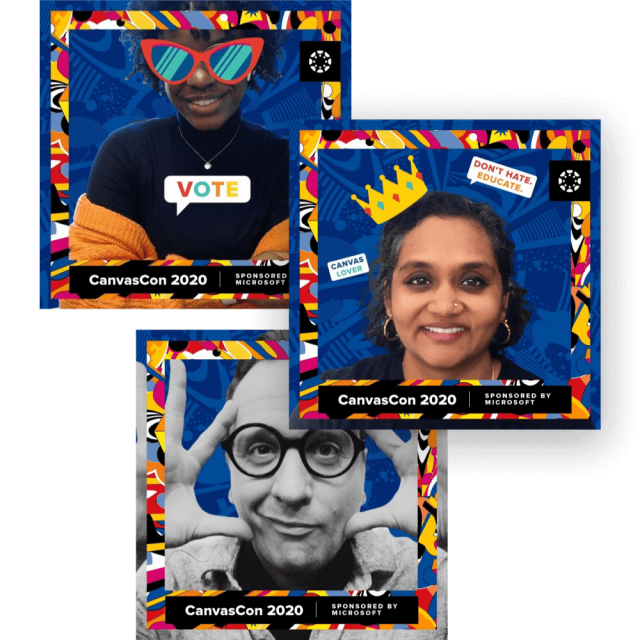 Missed CanvasCon 2020? No, you didn't.
Surprise! It's still kicking online. So get comfy and catch up on some uplifting keynotes, motivating professional development talks, and insightful breakout sessions. That's right. Good things did happen in 2020.
No words… That was hands down the best keynote I've ever experienced. Too much to think about and unpack. EVERY educator—no, every PERSON needs to watch the LeVar Burton Keynote.
Director of the Teaching & Learning Center, Richland Community College
They dropped some knowledge. We picked it up.
We're still buzzing from the brilliance of CanvasCon 2020's presenters. Passionate educators. Innovative institutions. Canvas power users. Edtech experts. It's your turn to watch and learn.
Keep Up With InstructureCon 2021
In 2020 we took this annual event online. And in 2021 we're taking it to new levels of online awesomeness. Don't miss an update about our next jam-packed installment of skill-building, friend-making, insight-amassing, idea-sharing, inspiration-instilling InstructureCon.