We have you covered.
Higher education is evolving, with ever-higher expectations from both educators and students. So it's essential to enable a digital classroom that goes beyond the physical campus to keep students engaged with learning and support them in achieving their academic goals.
All part of the Instructure family.
These tools work together to enrich, support, and connect every aspect of teaching and learning.
It all adds up to one learning ecosystem.
Instructure has worked long and hard for these grades.
concurrent users—without a hiccup
best-in-class customer satisfaction score
One login. Hundreds of tools and apps.
Zoom
Keep the facetime going strong with Zoom meetings in any Canvas course, module, or calendar.

Microsoft Teams
Meet with your classes virtually—right inside of Canvas—with the Microsoft Teams integration.

Google Assignments
Integrate Google Docs and Drive to distribute, analyze, and grade students' work with the collaborative power of G Suite.

Flipgrid
Invite the whole class to add threaded video discussions to Canvas courses with Flipgrid.

One big happy family.
Meet our Community: over a million of the most insightful, talkative, learning-loving folks on Earth.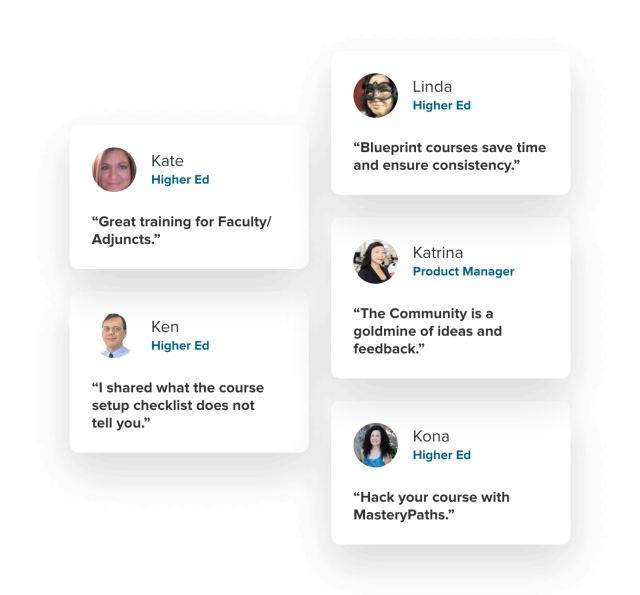 The Latest From Instructure