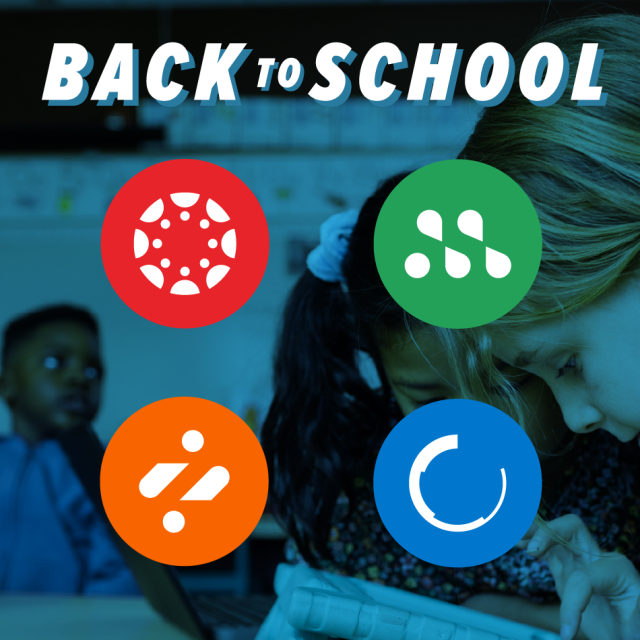 Getting Started
New to Canvas and curious about where to begin? Check out our resources, tips, and strategies for building your curriculum and courses in time for the school year..
0
Efficient Course Management
Whether creating engaging courses, communicating course or school information, or making sure your students are receiving meaningful learning opportunities, Canvas LMS helps to make those tasks more efficient. Learn more about the time-saving features included in our latest product releases.
0
Personalized Learning Experiences
We know educators want to give their students the personalized learning opportunities needed to grow and learn. Check out best practices and recent Canvas LMS product enhancements that can help support those efforts.
0
Actionable Insights for Administrators
While creating efficient ways to build impactful learning experiences, administrators need clear insights on the effectiveness of their broader efforts. Learn how Canvas LMS provides better reporting and analytics for administrators.
0
Standards-Based Assessment to Drive Learning
0
Knowing what your students know and don't know has never been more important. With Mastery Connect, educators have the data they need to identify student levels of understanding, target students for intervention, and self-evaluate the effectiveness of their teaching.
And, if you use Canvas LMS and Mastery Connect together, you can now convert your Classic Quizzes to Mastery Connect Assessments in a Canvas-linked Tracker with a few simple clicks, giving teachers a more complete picture of student progress.
0
Instant, actionable insights
Expert-developed assessment content
Curriculum planning tools
Canvas-integrated experience
0
Drive Deeper Adoption and Best Practices
0
With Impact by Instructure, school districts can support teachers and students in their tech use, communicate and promote best practices, and evaluate the impact of edtech tools on student engagement and outcomes. Recent Impact releases have improved the ability to deploy step-by-step guidance for institutional workflows, view broader insights on LMS use, and manage Impact across your school or district.
0
Data driven interventions on usage
Best practices on user workflows
In-app, in-context support for all
Out-of-the-box content for in-line messaging
0
LearnPlatform by Instructure
Edtech Insights For Evidence-Based Decisions
0
In today's classroom, the most effective teaching and learning happens when it's supported by an effective, holistic edtech ecosystem. With LearnPlatform, districts can take control of their edtech with the insights needed to make evidence-based decisions that lead to better outcomes. Recent LearnPlatform updates support efficient edtech management through streamlined vetting workflows and transparent, cross-functional stakeholder engagement. In addition, we've doubled down on making edtech evidence visible, accessible and actionable.
0
Understand districtwide edtech use
Communicate safe, approved tools
Streamline request and vetting processes
Evaluate academic and financial ROI
0
Professional Services
We've helped thousands of schools align their vision to successfully Instructure products. With our in-house experts, you'll have the support you need to set strategy in motion, launch your initiative, engage students and teachers, and continually assess ways to improve.
0
Instructure Support
Whether you chat with support or participate in the Instructure Community, we're here to empower every step of your Canvas journey.
0
August 18, 2023, 12:00 MT
Back to School Leadership Webinar
Join our Center for Leadership and Learning as we dive into how Instructure platforms, specifically Canvas and Mastery Connect, can have a positive impact on students, teachers, and parents.
0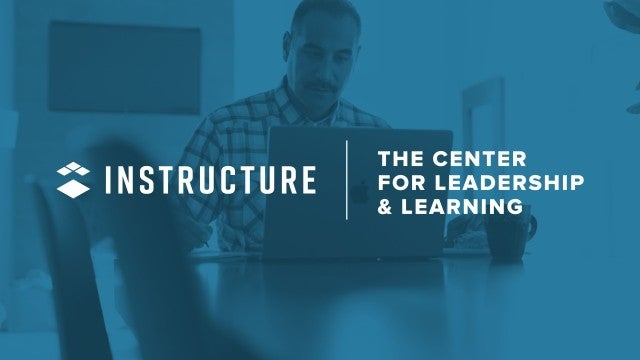 Continue Learning
Browse the latest topics in K-12 from Instructure, from learning management to student success to assessment and analytics.