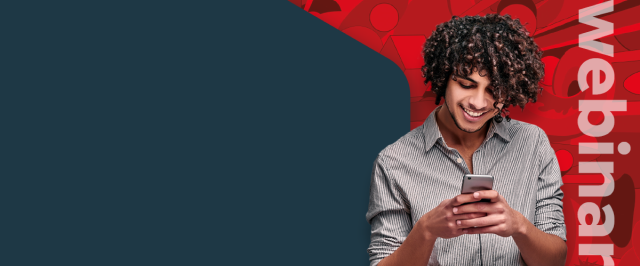 Webinar and Events Schedule
How Higher Education Can Respond to Evolving Skills Needs
In a world of constant change, it's more important than ever for institutions to be innovative, adaptable and forward-thinking in their response to meeting evolving skills needs. Micro-credentials have emerged as one solution to this challenge. Join this webinar to discover how institutions are adopting digital credentials programmes as a way to address specific skills needs, meet the needs of non-traditional learners, and promote a culture of lifelong learning.
HEPN
Higher Education Partnership Network is a unique networking and shared learning event, bringing together 100+ higher education leaders and the sector's most transformational suppliers to connect, collaborate and learn around transformation and innovation. Over 2 days, delegates have the opportunity to collaborate and share ideas with their peers as well as take targeted meetings with innovative suppliers.
Online Educa Berlin
The 28th Annual Global, Cross-Sector Conference and Exhibition on Digital Learning and Training. By bringing together participants from the higher education, workplace and government sectors since 1995 the event will be critically examining how technology opportunities and challenges are transforming the world of learning. This vibrant and thought-provoking conference and exhibition with keynote plenaries from world-class speakers, debates, panel discussions, and endless networking opportunities will provide the perfect environment to stimulate, explore and inform working practices to create a better digital learning world.
Nordics User Conference
Join us in bringing together institutions with different experiences to create a platform where we exchange best practices, ideas, and unique developments and integrations.
The Future of Continuing Education
The global pandemic forced Education Institutions across the world to adapt teaching methods and consider solutions when face-to-face teaching was impossible. Now, it is clear that institutions need to future proof their offerings and the importance of a Learning Management Platform to deliver online and blended learning. Join us for a panel discussion as we exchange best practices, and the lifelong learning experience with Higher Education.
Supporting Student Success And Engagement: Institutional Growth
Join Mikael Uusi-Mäkelä, Development Manager, Digital Learning at Laurea, Irma Mänty, Development Manager, Learning Solutions at Laurea and David Quist, Regional Director for the Nordic Region at Instructure, as they discuss: Improving student success and engagement and supporting the growth of your institution.
Reimagining the Future of Education with Canvas Catalog
Come learn about the various ways that Catalog can be used to drive institutional outcomes to offer courses for non-traditional learners, continuing education for alumni, professional development for faculty, and much more!
3 Steps to Improving Student Engagement
Student engagement remains a top priority for institutions across the world and we are constantly looking for ways to engage students and improve student success.
Skills: Upskilling, Reskilling, and Redefining the Future of Education
We hear countless examples of how educational institutions and industry leaders are working together to tackle the digital skills gap - to support people and their communities. Join us as we speak to FE experts, and hear how they work passionately to empower students to gain the skills that can change their lives.