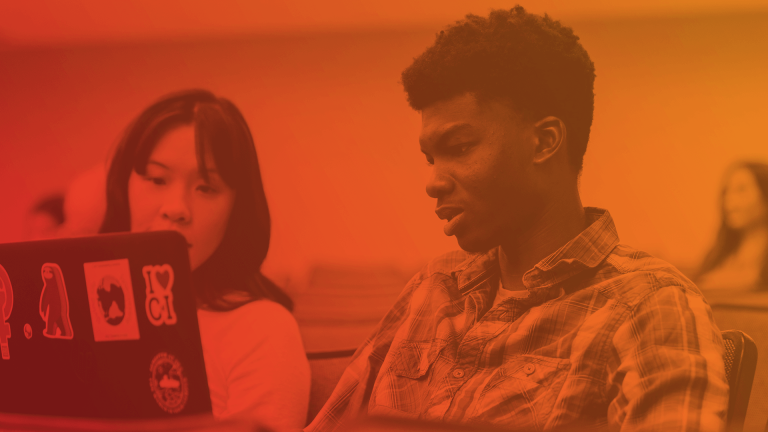 It's no secret that educators have more tasks than time when it comes to the world of teaching. Curriculum today must reach learners at any and every stage, from secondary school to professionals to life-long learners – and in multiple modalities. That's why tools like Microsoft Teams that promise educators a way to do more with less are among hundreds of edtech tools that integrate seamlessly with Canvas LMS. Read on to see why educators don't have to choose between the two, but can experience the best of both worlds.
User Experience
YES

, Teams offers a familiar look and feel of other Microsoft software and integrates seamlessly with Microsoft devices

AND

, with Canvas, educators can extend that seamless experience to hundreds of other edtech tools while still having a single, consistent, and familiar digital learning environment
Engagement
YES

, you can connect with people via video conferencing for collaboration and instruction, accompanied by file sharing, tasks, and polling capabilities

AND

, use group assignments, peer review, and course- and account-level groups to increase student-to-student and student-to-educator engagement.
Accessibility
YES

, provide equitable access with both desktop and mobile-friendly apps for MS Teams

AND

, scale that access with LMS features compliant with accessibility standards, such as the

Accessibility Checker within the Rich Content Editor

, automated captioning, blueprint courses for consistency, and mastery paths for individualised learning
Integration
YES

, streamline processes with SIS integration for automatic Class Team creation and plugins in MS Teams for various edtech tools

AND

, launch MS Teams directly within your familiar Canvas environment, which can connect many apps with a single sign-on and reduce your overall number of logins and work environments 
Collaboration
YES

, use MS Teams with hundreds of collaborative apps and contribute to shared content through collaborative annotations in Teams meetings

AND

, incorporate Discussions or Chat into communications with individual students, groups, or the entire class through messaging, audio notes, video, and more.
Canvas LMS and Microsoft Teams are mutually committed to reliability, security, and privacy, as well as providing learners, educators, and administrators with a connected experience across multiple platforms. To learn how this powerful integration can elevate course delivery, watch Microsoft Teams Meetings + Canvas: Installation Tips or Using Microsoft Teams in the Classroom.
Related Content
Blogpost LearningMate-Instructure - AI quiz generator V2 (1).png