Join us in New Orleans on December 6-7 to:
0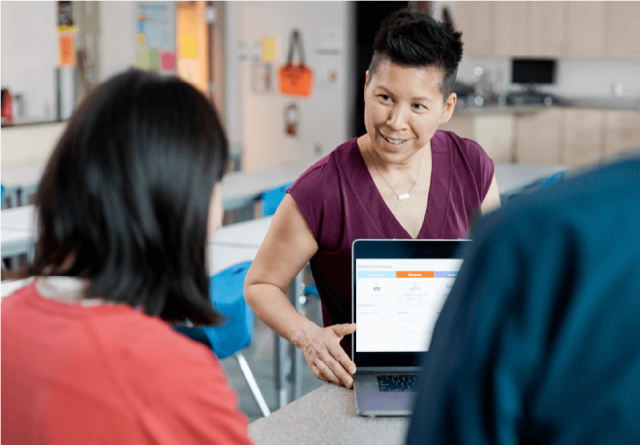 Dive into Canvas from a student, teacher, and administrator perspective.
Learn tried-and-true methods to accelerate teacher buy-in.
Evaluate school culture to prepare for a meaningful implementation.
0
Agenda
Tuesday, December 5th | Guests arrive at Hotel Monteleone
Wednesday, December 6th
8:30 AM | Breakfast provided at hotel
9:00 AM | Day 1 Begins
12:00-1:00 PM | Lunch provided at hotel / Meeting Space
3-3:30 PM | Day 1 wrap up
6:00 PM | Dinner offsite
Thursday, December 7th
8:00 AM | Breakfast provided at hotel
8:30 AM | Day 2 Begins
11:00 AM-12:00 PM | Session wrap up, grab and go boxed lunch
Attendees travel back home
0
Location
Hotel Monteleone
214 Royal St, New Orleans, LA 70130
0
Included in Price:
Two Nights Accommodation - Hotel Monteleone
Tuesday, December 5th
Wednesday, December 6th
Breakfast and Lunch - Hotel Monteleone
Tuesday, December 5th
Wednesday, December 6th
Dinner - Offsite in French Quarter
0
Day 1 Topics
Canvas and the Fundamental Five 
Dive deep to understand how Canvas supports administrators, teachers, and students. This hands-on session, introduces participants to the Fundamental Five, a framework for improving communication and establishing consistency in teaching and learning. These guiding practices will ensure teachers are creating courses that provide students with what they need to be successful.
Make Learning Personal with a Culture of Success
There are many instructional initiatives that are "in today and out tomorrow." To create and maintain strong and sustainable Canvas usage, this session will help school and district leaders rise above these trends and focus on what matters most; making learning personal for every student by putting student teacher connection before the tools and systems.
Day 2 Topics
Create your plan for Canvas
Upon the completion of the series, participants will be equipped with a Plan For Canvas that will be actionable and specific to their school, its culture, and objectives.