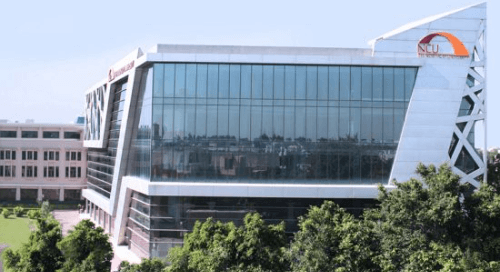 The NorthCap University partners with Canvas, part of the Instructure Learning Platform
This press release was published by The NorthCap University (NCU). We are excited to re-post it here:
The makers of Canvas Instructure announced it has entered into an alliance with The NorthCap University (NCU), one of the country's leading universities with over 25 years of experience in imparting world-class education. Canvas is part of the Instructure Learning Platform, which supports more than 30 million educators and learners across the world. NCU, located in Gurugram, part of India's National Capital Region (NCR), is renowned for its academic excellence, extensive degree courses, and relevant research programs. In the new age of rapid digitalisation, NCU is determined to incorporate technological innovations that facilitate outstanding e-learning solutions. The deal helps NCU to ramp up its commitment towards digital transformation and blended learning.
The collaboration will aid NCU in continuing its delivery of degree programs through enriching virtual experience without compromising on its educational standards. Canvas is currently used by over 6,000 institutions globally, including every Ivy League school in the US, and is one of the most extensive education communities in the world. The platform delivers an open, extensible learning ecosystem that allows Universities to build the digital learning environment to meet the unique challenges faced by every institution. Canvas simplifies teaching, elevates learning and eliminates the inconvenience of supporting and growing traditional learning technologies. This long term partnership will prove beneficial for both parties. While the tie-up expands Canvas' global outreach and student base, NCU will experience seamless knowledge sharing of its hybrid programs.
Announcing the partnership Christopher Bradman - General Manager of Instructure APAC said, "Canvas is designed to simplify teaching, so faculty can spend more time engaging students in ways that elevate learning. We are excited to partner with NCU and improve the learning experience for teachers, students and administrators across India."
NCU chose Canvas for its unique features, including 24x7/365 days technical support, Canvas Studio video platform, Google Drive integration, dedicated Customer Success  Manager and  Canvas collaboration tools. Canvas has made blended learning easy, flexible, effective, customised and pedagogically rich. Building association with Canvas will help NCU in delivering all the courses and subjects, even by its partner universities abroad, through one learning management system. It will help fulfil our goal of providing a future centric education system with a global reach, accessed by students from their safe local environment, said Pankaj Srivastava – CTO of Northcap University
The collaboration between the two institutions will lead to easy sharing of education resource material, implementation of new teaching methodologies, revised curriculum structure, and investment inflow towards creating a smart campus. It would further enhance the quality of virtual course design of the NorthCap University, which is known globally for learning innovations, and academic excellence.
*******
About Instructure: 
Instructure is an education technology company dedicated to elevating student success, amplifying the power of teaching, and inspiring everyone to learn together.  Today the Instructure Learning Platform supports more than 30 million educators and learners around the world. Learn more at www.instructure.com.
About NorthCap University: 
Located in Gurugram, Haryana, The NorthCap University (NCU) was founded in 1996 to provide access to quality higher education to Indian students. Over the last 25 years, NCU has transformed into a multi-disciplinary university and a destination of choice, offering degree programs in Engineering, Applied Sciences, Management, Liberal Arts, and Law to nationwide students. It has produced over 11000 successful alumni, spread over all industry sectors in India and abroad. 
 
NCU is among the top 200 Indian universities as per the 2020 National Institutional Ranking Framework (NIRF) instituted by the Ministry of Education, India. In addition, the School of Engineering at NCU is consistently ranked among the Top Engineering Institutions in the country by NIRF and is ranked as the No 1 Private Engineering Institution in Haryana, India.