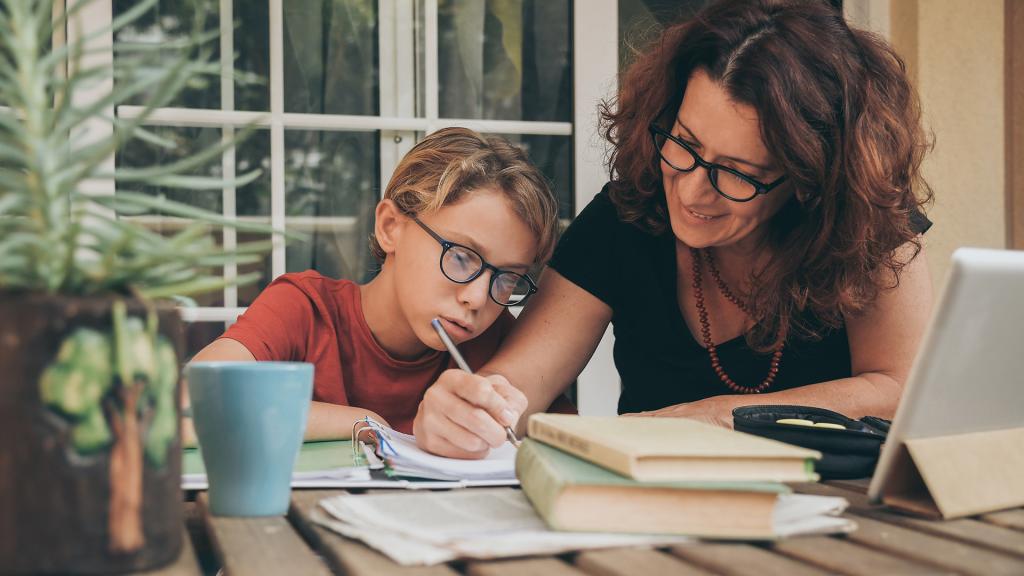 Over the past weeks, we've been talking with school and district leaders as they continue to navigate these new challenges we're all facing. As students adapt to a new way of learning, it's important to recognize that the pressure to succeed remains, now amplified without their usual means of support. In addition, parents are struggling to understand the best way to support their children and are desperately seeking guidance and structure from the educators leading this change.
Here at the Instructure Center for Leadership and Learning, we have been consulting with countless school leaders and our own internal experts to learn more about how we can support educators as they strive to find common ground. Ultimately, we realized a successful transition to learning from home begins with a desire to make learning personal for each student.
To aid in this transition, we took the most prevalent student concerns and narrowed them down to five questions, which we call the Fundamental Five. This simple framework serves as the foundation for improving communication processes—wherever and however learning happens.
The Fundamental Five
What am I supposed to do?
With a shift to learning at home, parents and students are feeling particularly stressed about how to structure their days. Sending or posting a detailed schedule of each day's activities, assignments, and readings with clear directions, expectations, and submission requirements will help keep both students and parents on track. If you are using online resources that require a student login, don't forget to include easy-access to login information.
When is it due?
Many schools are struggling to determine how to get resources to students and are finding it even more difficult to collect student work. Many districts are opting out on collecting assignments and are choosing to focus on an extended continuous learning model. If you are going to apply due dates to assignments, it's important to make sure there is clarity around when work should be completed and how students should turn their work in to teachers.
How did I do?
Providing feedback to students while they are learning from home can be challenging, but it is even more important now that you are apart. When you provide students feedback on assignments, graded or not, you are communicating to them that the learning process will continue and that you acknowledge their effort. Grades are inevitable. Feedback is personal.
Can you help me?
There are parents sitting with their children right now wishing you could step in to provide the support their child needs. We know that communication methods will vary greatly from school to school, but having a clear method for connecting with your students and parents is key.
What more can I do?
Like it or not, students are still worried about their grades. The transition to learning at home is likely to create additional stress and uncertainty around grading practices as students adjust to the new normal. Creating additional and alternative opportunities for students to demonstrate understanding and show that they are meeting expectations is essential to alleviating stress.
Students and parents will continue to face many trials that don't fall into your sphere of influence, but they are depending on you now more than ever to provide clarity and consistency around the work that needs to be done. As the need for remote learning continues, opportunities will arise to learn and adapt as a community, as we are all committed to ensuring the success of our students. On behalf of the Instructure family, we'd like to thank you for the work you are doing to support teachers, parents, and students. We are honored to support you.
Related Content
harness-the-power-of-video.jpg

canvas-studio-translation.jpg