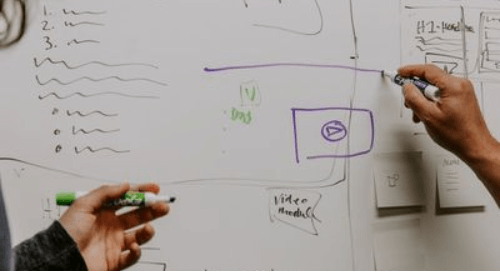 Big Things Ahead for Canvas Catalog
2020 taught us a myriad of things in the landscape of education technology. It accelerated a transition we've seen coming for a long time with the rapid rise of individuals learning in a remote environment. Furthermore, we've witnessed a rise in individuals participating in the pursuit of non-traditional learning - i.e. pursuing certifications, alternative credentials, microcredentials, and other emerging trends that will advance them in their career trajectories. 
A byproduct of the pandemic was a dynamic shift in the workforce that exposed a widening skills gap resulting in companies across the globe competing for unavailable talent in the market. The need for upskilling learners internationally to keep up with the evolving demand of technical and emergent skills is at an all time high to close the gaps. Institutions are confronted with how to cope with the loss of students on campus and more individuals deferring their pursuit of an Associates, Bachelors, or other post-secondary degrees and entering the workforce through apprenticeships or any means necessary. We at Instructure have been actively listening to these needs and understand we have the potential to provide solutions in a meaningful capacity.
(Photo by Kaleidico on Unsplash)
Enter Canvas Catalog 
Many of you may be familiar with Canvas Catalog as a solution we've been offering since 2014 as a part of the Instructure family of products. Catalog is designed to create a registration portal for institutions offering courses to their non-matriculated students, faculty, or other learners for continuing education, alumni engagement, business leadership, or a plethora of other possibilities. We have a healthy community of institutions across the globe using Catalog in creative and engaging ways. We want to support them in their endeavours and extend the functionality and capabilities Catalog provides to work in conjunction with Canvas to help engage learners in their pursuit of lifelong learning. 
We've heard from our users loud and clear about some shortcomings they'd love to see addressed in the product that have been neglected. After extensive research, institutional business reviews, user interviews across the globe, buy-in and excitement from our Executive Leadership team, we've come to the conclusion that Catalog is a critical part of our path forward as an organization to service the needs of online programs. 
What you can expect to see from Canvas Catalog:
Short Term: 
Email Customization
Shopping cart!
Bulk purchase support! 
Mid Term: 
Analytics improvements
Integrations with Badgr, Salesforce, Stripe, etc. 
Improved search and filtering capabilities
Certificate / badge improvements 
Long Term: 
Where did this list of improvements come from? From you. Our users across the globe. In early May we sent out a survey to each of our institutions and heard back from 44 of you on a prioritized list of features that you'd like to see built into the product, and we intend to deliver on as many of those over the next 12–15 months as possible. The above is not an exhaustive list, but is top of mind for our users globally. 
My colleague, Zsofi Goreczky, will be leading the charge in the development and prioritisation of this work. Expect to hear much more from her in the future as we validate use cases, enter the design and development processes, and evaluate our progress. Zsofi will be sharing more specific plans in the near future as we consolidate feedback.
Until then, we'd love to hear from you about how you think Catalog will improve your institution's abilities to cater to a new audience of students across the globe!  
This article was originally published on the Canvas Community. Join the community discussion here: https://community.canvaslms.com/t5/The-Canvas-tl-dr/Big-Things-Ahead-for-Canvas-Catalog/ba-p/467582